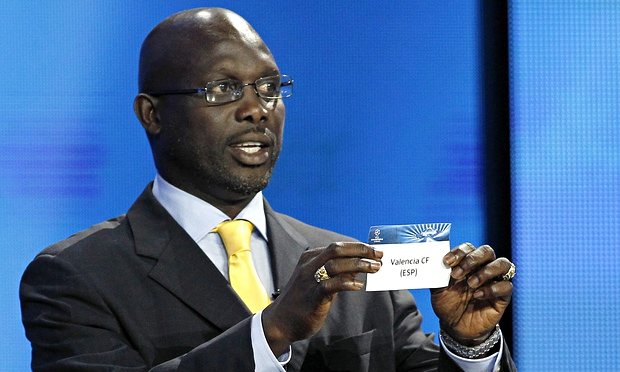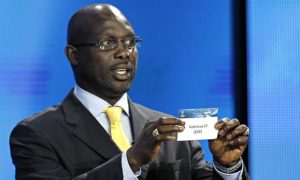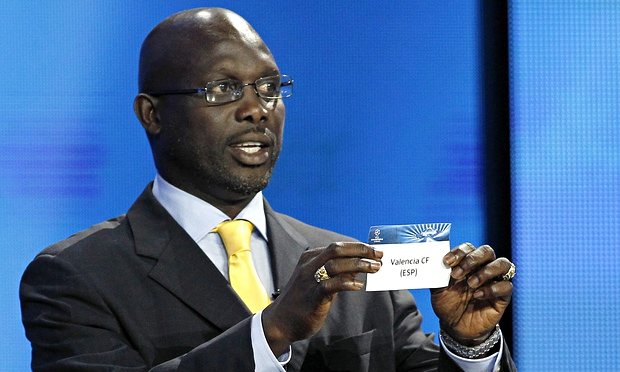 The Liberian Opposition Congress for Democratic Change's leader, soccer legend George Weah, has formally declared that he will run for president in 2017.
In an exclusive interview with Africanews on Thursday, the football legend, who had lost a presidential bid in 2005, said he is prepared to attempt a second go at the highest office in the West-African nation.
"…I will be declaring on the 28th of April and our people are gearing up; I want to participate in the process," the world's best footballer said.
The man who spent Liberia's war years playing football in Europe says he is untainted by the country's past.
"I can form cooperation and collaborations for my people to work and I am ready to work. I have done so much for Africa and I think in the governance process I can bring more on the table," Weah said.
The Man City legend, now 49, was named Fifa's World Player of the Year in 1995 and played at Milan, Chelsea and Manchester City.
Idolized by many in Liberia, George Weah ran for president in 2005 as head of the Congress for Democratic Change, losing to Ellen Johnson Sirleaf in the second round.
In 2014 he was overwhelmingly elected to the senate, defeating the president's son, Robert, in the process.