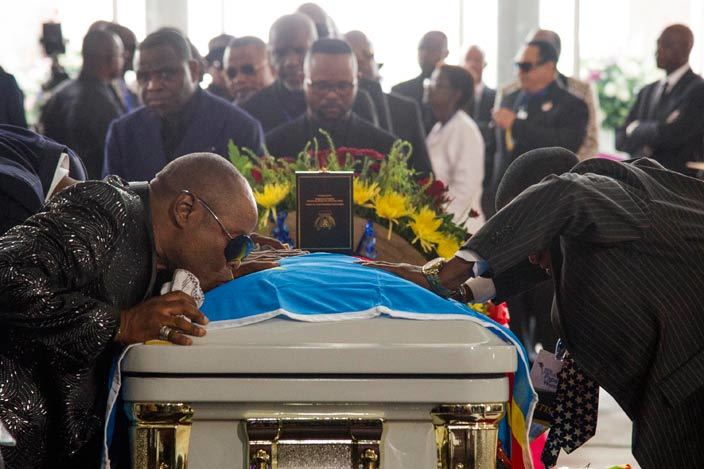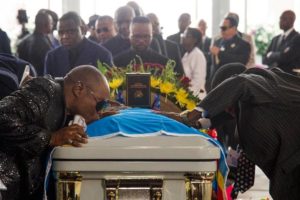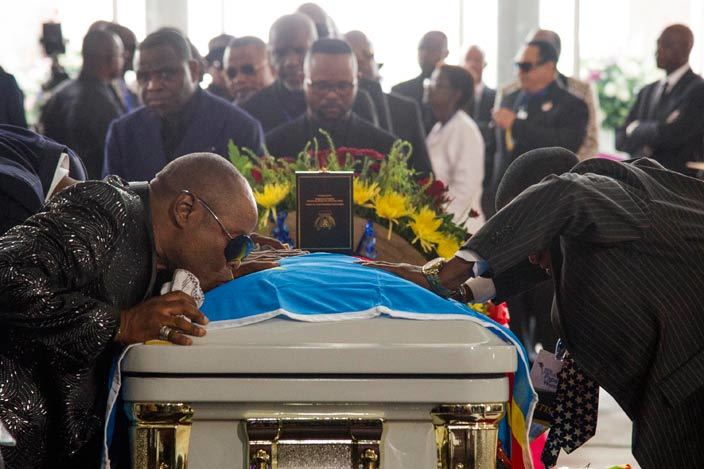 Papa Wemba, the king of rumba has finally been buried on Wednesday at a cemetery in the capital of his native Democratic Republic of Congo at funerals attended by thousands of Congolese from all walks of life.
Local media has reported that over 15,000 people gathered outside, and 2,000 inside the Notre Dame Cathedral in Kinshasa for the funeral service.
"Today, I saw the population of Congo mobilize themselves to come and mourn Papa Wemba. We were all here for him, and together, we are grateful for what he did for us. I personally worked with him for 18 years, and he appointed me his personal spokesperson. I often spoke on TV on his behalf. He was fair and honest, a simple person who never wanted to hurt anyone," said Jean Gomair who has been Papa Wemba's spokesperson.
Congolese president conferred posthumously the highest national honor of the country on Papa Wemba on Monday after he took part in the two-day tribute service for the musician at the seat of parliament where thousands of people came to pay their last respects.
The 66-year-old musician collapsed on stage during a performance in Côte d'Ivoire and died some minutes later two weeks ago.
A memorial service was held in his honor in Côte d'Ivoire three days after his death before his body was flown to the Democratic Republic of Congo. His wife Mama-Marie Lozolo Amazone, whom he married in 1970, was present for the memorial in Abidjan and Kinshasa. They had six children.