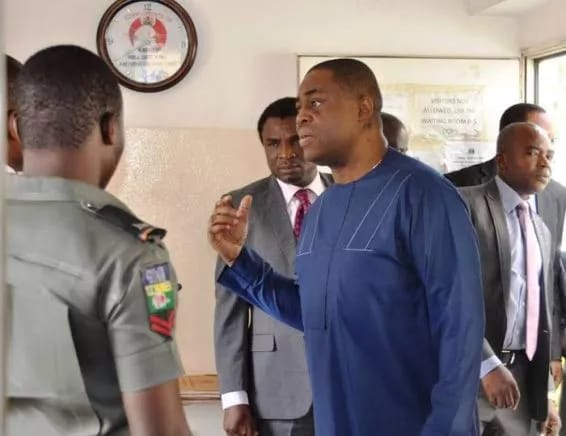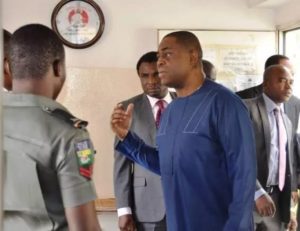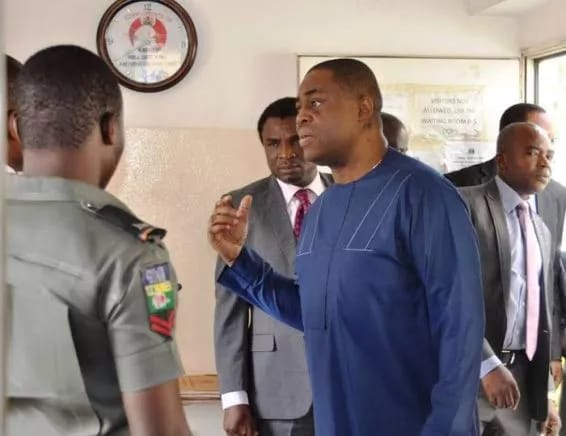 Nigeria's anti-graft watchdog, the Economic and Financial Crimes Commission (EFCC,) on Monday interrogated the spokesperson of former President Goodluck Jonathan's presidential campaign.
Fani-Kayode has been reportedly interrogated in an underground office for hours.
The commission reportedly insisted that Femi Fani Kayode returns $4.2 million he allegedly received for running Jonathan's presidential campaign for a second term last year.
Fani-Kayode has frequently denied wrongdoing, saying "the allegations are baseless, wicked, shameful and irresponsible."
According to the Vanguard newspaper, the former minister, confronted with EFCC's evidence of how he collected the huge sum drawn from the Central Bank, admitted having received the monies.
Local media reports that the former Minister would most likely be released on an administrative bail on certain conditions.
Jonathan's successor, Buhari, has made of struggle against corruption a mainstay of his administration since his inauguration in May 2015.
Endemic corruption costs the West African country millions of dollars per year, with Nigerian Information Minister Lai Mohammed saying in January that the country lost $6.8 billion in public funds between 2006 and 2013 at the hands of just 55 individuals, including government ministers and bankers.