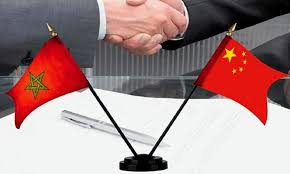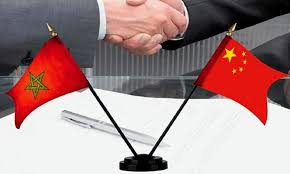 Economic relations between Morocco and China are poised to gain momentum given their complementary resources and potential and more particularly given the willingness of the two countries' leaders to put bilateral cooperation at the service of Africa.
This topic will surely be high on the agenda of talks to be held between King Mohammed VI of Morocco, who is expected on an official visit to china as of Wednesday, and President Xi Jinping. Actually, both Morocco and China have worked out African strategies, based on values of friendship, active solidarity, mutually beneficial cooperation, shared development, and balanced partnership. Therefore, both countries can play a key part in a triangular Morocco-China-Africa partnership.
King Mohammed, a fervent advocate of South-South cooperation and a driving force in promoting African development, has recently underscored "the special place" the African continent has in his heart, because of "the brotherly relations based on cooperation and solidarity with African peoples."
Morocco's strategic geographical position between Africa, Europe, the Americas and the Middle East, its political stability, its skilled human resources, its solid political and growing economic integration with Africa, result of years of "economic diplomacy" spearheaded by King Mohammed VI, are all factors likely to contribute to the success of this triangular cooperation.
Besides, as King Mohammed VI is fully aware of the key role that the private sector can play in promoting bilateral and multilateral relations, he has been keen on exporting the Moroccan business experience as a new driver of growth and development in Africa. In this vein, he made sure to associate Moroccan businesspersons and economic operators in the projects funded or supported by Morocco in a number of African countries.
Moroccan operators responded to the King's call and started contributing to the economic take-off of sub-Saharan African countries, offering thus a real competitive advantage through their knowledge of the African market.
China, the global economic power which has been posting a double digit growth rate for years, is spurring its development and innovation momentum, but increasingly needs, in order to maintain its economic superiority, raw materials, a diversification of its partnerships, and the opening of new markets.
And Chinese rulers and firms found in Africa a new Eldorado. They injected in the continent investments worth billions of dollars in the frame of a win-win cooperation and project to bring up direct investments in Africa to $100 billion by year 2020. By that time, Chinese-African trade is expected to soar to $400 billion.
Yet, China seeks to expand its presence beyond its traditional market in Anglophone Africa and to conquer Francophone Africa, where Morocco and Moroccan enterprises are very active. China therefore regards the Kingdom as a gateway to Africa, which has come to be known as the continent of opportunities.
The Moroccan King's visit to China will undoubtedly provide opportunity to explore the existing huge untapped cooperation potential and give a new impulse to the two States' forward-looking partnership, in addition to enhancing a mutually beneficial south-south cooperation.