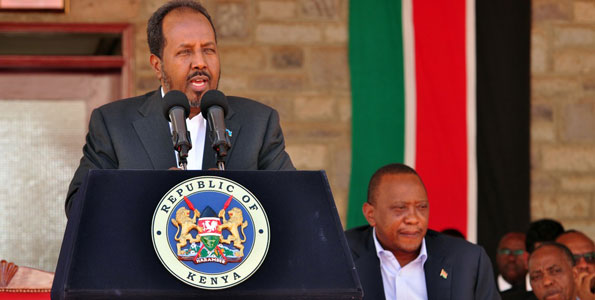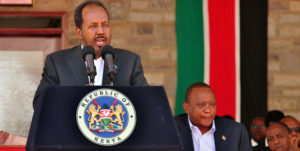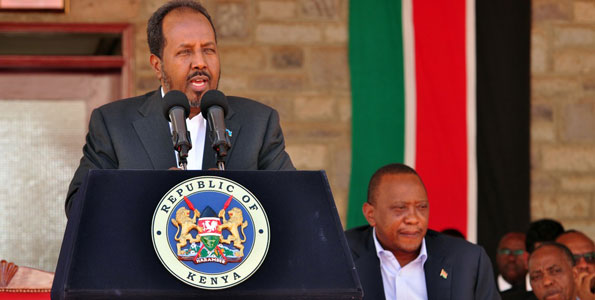 Kenya's president Uhuru Kenyatta and his Somalian counterpart Hassan Sheikh Mohamud met on Tuesday to agree on the impending closure of the world's largest refugee camp complex in Kenya.
Nairobi vowed last month to shut down the sprawling Dadaab camp on the Kenya-Somalia border, home to some 350,000 people, on national security grounds.
The vast majority of the camp's residents are refugees who have fled the more than two-decade long conflict in Somalia.
President Mohamud, who is on official visit to Kenya, visited the Dadaab refugee camp on Monday and expressed his gratitude for Kenya's support in accommodating the refugees.
Mohamud said if the refugees must come home, he wants Somalia to be ready to accommodate them.
"Let me assure you that we (Kenya, Somalia and the UNHCR) have never discussed and agreed on your quick return to an uncertain future," he told an audience that included camp leaders.
"We do not want you to go back forcibly without services such as shelters, education, health services in place.  We want you to get at least services similar to what you get here," Mohamud said.
It is unclear who would pay for or provide those services if the Somali refugees return home.