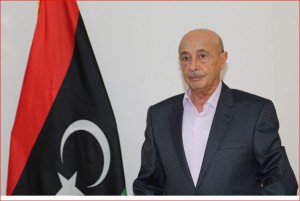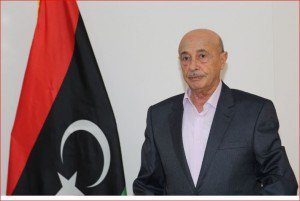 President of Libya's legitimate legislature Thursday called for a session on June 13 to vote on the UN-supported unity government and amendment of Political Accord signed in Morocco last year.
Angeela Salah reportedly summoned Prime Minister-designate of the Government of National Accord (GNA), Faiez Serraj, and his Presidential Council to attend the session in Tobruk and to present his cabinet, which has taken office in Tripoli after arriving in March.
This is the fourth time the Head of the House of Representatives (HoR) is calling for a session to decide on the GNA after previous calls failed.
The HoR per the Political Accord signed in Morocco in December should conduct a vote on the proposed GNA of Prime Minister Serraj.
Previous sessions held to proceed to the vote were disturbed by a minority of deputies who have been opposed to the GNA which enjoyed the support of a significant number of lawmakers [more than 100] who signed a declaration throwing the support behind Serraj and his cabinet.
The supporters rejected what they termed "intimidation" from others including Salah. They called for the HoR vote session to be held in a different location outside Tobruk. Salah slammed the call arguing that any decision taken outside Tobruk is nonbinding.
Over repeated postponements of the vote session and reluctance to approve the GNA, the EU and the U.S. have placed the HoR President on their blacklists. Salah has been deemed as political process spoiler by the two allies who have stood firmly behind the UN-backed GNA tasked with reuniting rival Libyans and address the many challenges that have plagued the North African country.
Despite overwhelming support from the international community the GNA is also facing opposition to assert its power in Tripoli and cross the country.
The HoR-backed government based in Beida has refused to bow to the Serraj-led team stressing that it is still the sole Libyan legitimate authority until the HoR endorses the GNA.