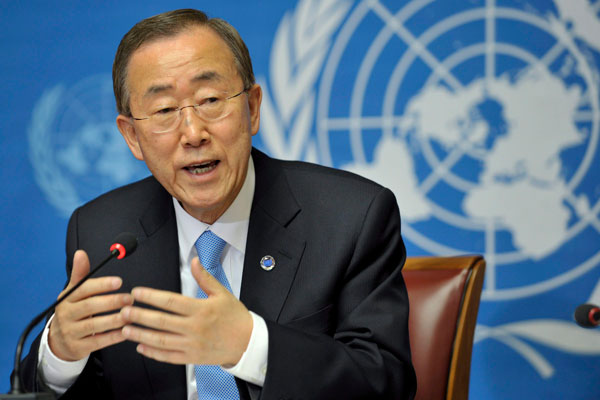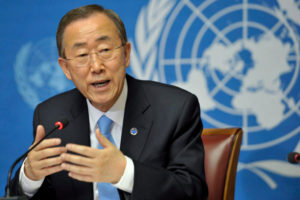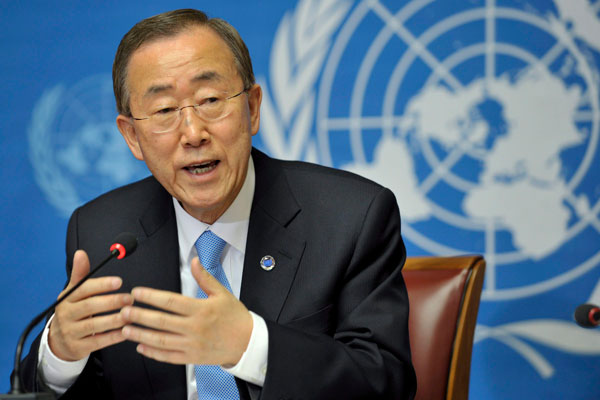 The United Nations Secretary General, Ban Ki-moon on Monday said South Sudanese leaders have failed their people in the wake of renewed fighting in the country.
Renewed fighting erupted in South Sudan's capital on Thursday and forces loyal to Vice-President Riek Machar said his residence was attacked on Sunday by the President's troops, raising fears of a slide back into full-blown conflict in the five-year-old nation.
The two leaders, who fought each other in a two-year civil war that started in late 2013, had made a joint call for calm.
"Yet again, the leaders of South Sudan have failed their people," Ban said. "What kind of leadership is it that resorts to deadly weapons and identity politics, time and again? Failed leadership."
At least 272 people have been killed in the fighting, a Health Ministry source told Reuters early on Sunday.
Ban Ki-moon promised to meet with the 15-member Security Council on Tuesday to discuss the situation in South Sudan.
He urged the United Nations Security Council to impose an arms embargo on the country.
"I also urge all countries contributing to (the U.N. mission) UNMISS to stand their ground. Any withdrawals would send precisely the wrong signal, in South Sudan and across the world," Ban stressed.