Mali sports minister defies FIFA ban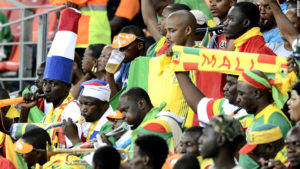 Mali's sports Minister, Housseïni Amion Guindo on Monday said the West African nation will continue to operate as it sees fit, defying its suspension by FIFA.
World football governing body FIFA has suspended the Mali Football Federation last week, following a decision by the Malian Minister of Sports to dissolve the executive committee of the country's federation FEMAFOOT.
Guindo said in an interview in the official newspaper, L'Essor, that Mali is a "sovereign state, which cannot accept to be dragged around by a sporting body, however powerful it is. Mali also has the right to enforce the rules in its country."
He said the government respected international conventions, but its main priority was to find credible people to run its federation.
FIFA said that the suspension will not be lifted until the ministerial decisions to disband the committee have been reversed.
According to the Malian authorities, the dissolution of the federation is aimed at putting to an end the persistent crisis in the country's football.
"We understood that FIFA will not be the solution to this crisis and so as an act of sovereignty we decided to dissolve the governing body of the Malian Football Federation," he said.
Guindo had appointed a provisional committee of 19 members to reconcile the wrangling football factions to organize fresh elections.
Posted by
Khalid Al Mouahidi
on March 21, 2017. Filed under
News
. You can follow any responses to this entry through the
RSS 2.0
. You can skip to the end and leave a response. Pinging is currently not allowed.