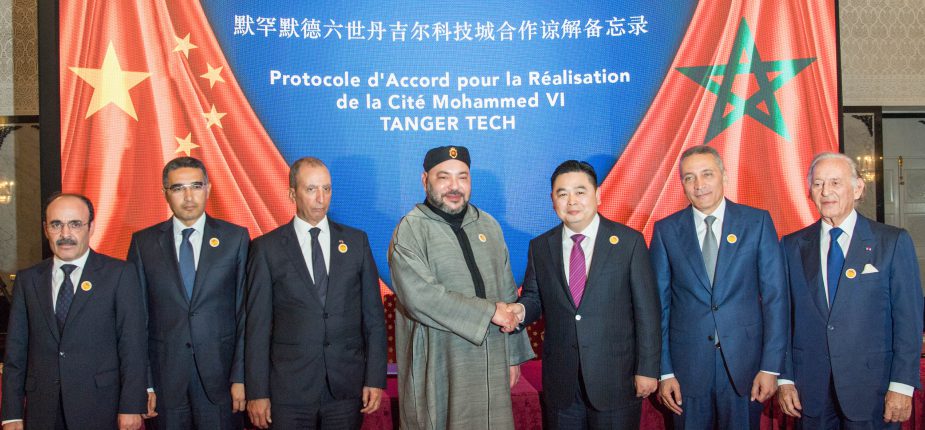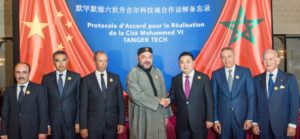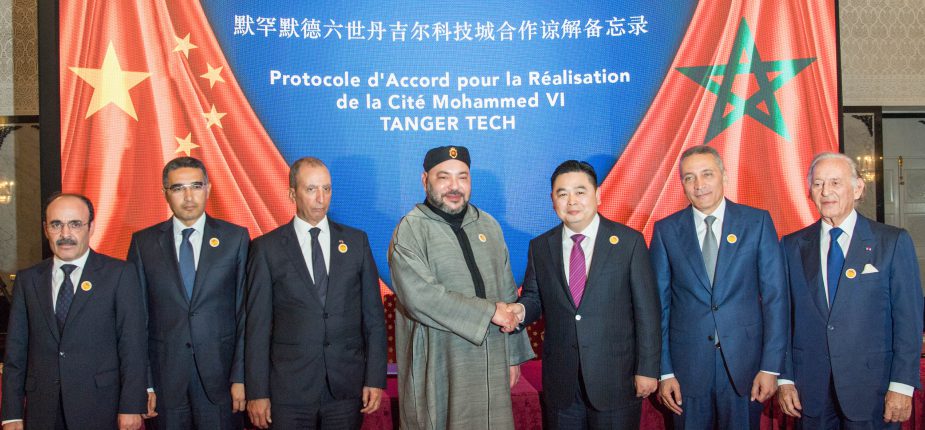 A new industrial city will be built in the Moroccan Northern city of Tangiers in partnership with Chinese group HAITE.
In this regards, King Mohammed VI chaired Monday at the Marchane Royal Palace in Tangiers a ceremony on the new industrial city dubbed "Mohammed VI Tangiers Tech City" during which several accords related to the project were signed.
This new city, to be built by the Chinese group HAITE, in cooperation with Moroccan BMCE Bank and the Tangiers-Tétouan-Al Hoceima region will give a boost to economic activities in Tangiers and in the entire northern region of the Kingdom.
The project, one of the yields of the royal vision to diversify Morocco's economic partnerships, is expected to create 100,000 jobs and host 200 Chinese companies.
Industry Minister Moulay Hafid El Alamy said in a presentation at the ceremony that the new city will be ready in 10 years, and that the hub will include multiple industrial zones specializing in sectors including aeronautics, automobiles, electronics, telecommunications, renewable energy, and transport equipment.
For his part, President of HAITE group, Li Biao, underscored the attractiveness of Morocco for Chinese investments, saying that Morocco boasts a stable society and open economy that is well integrated in the international value chain. He also underscored the strategic location of Tangier at the crossroads between Europe and Africa as well as its developed infrastructure, notably Tangier Med port and associated facilities.
The Mohammed VI Tangier Tech City will be built over 2,000 hectares in a first stage for $1 billion, while the investments to be injected by the Chinese companies to settle in the new city will amount to some $10 billion over 10 years.
The promoters of the project want to make of it a new international smart city where industry and innovation respect ecology requirements.