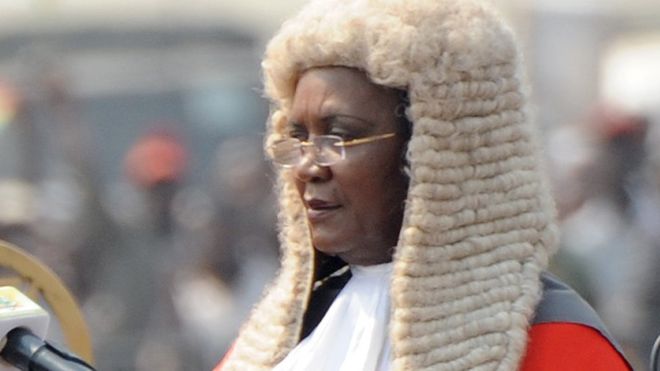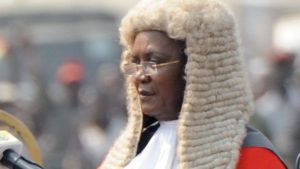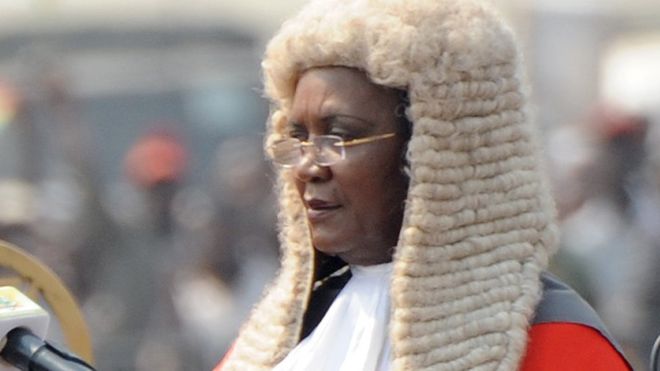 Ghana's Supreme Court on Wednesday jailed two radio panelists and a journalist who threatened the lives of judges of the West African nation.
The panelists, Alistair Nelson, Godwin Ako Gunn and host of the show on local radio network Montie FM, Salifu Maase were found guilty of contempt charges relating to death threats on the lives of two Supreme Court judges, including the Chief Justice Georgina Theodora Wood.
Alistair Nelson and Godwin Ako Gunn allegedly threatened to "finish" the Supreme Court judges if they made any judgment against the Electoral Commission in the ongoing court case challenging the validity of the voters' register. The two have since been widely chastised over the comments.
The three are to spend four months behind bars and ordered to further pay $2,500.
The court further ruled that failure to pay the fine by Thursday July 28th will attract an additional month's jail sentence.
Management of Accra-based Montie FM, owned by Network Broadcasting Limited, has banned the two panelists until further notice.
The radio station, in a statement signed by its General Manager, Mutala Mohammed, has also rendered an apology to Chief Justice Theodora Georgina Wood and the judiciary in general over the death threat issued by two of its panelists.
Their lawyers pleaded with the court that, they are first time offenders and the court should have mercy on them but the presiding judge stated that the media and all radio panelists must learn valuable lessons from today's ruling and stop unnecessary attacks on the courts and its judges.
Emmanuel Vitus, Accra