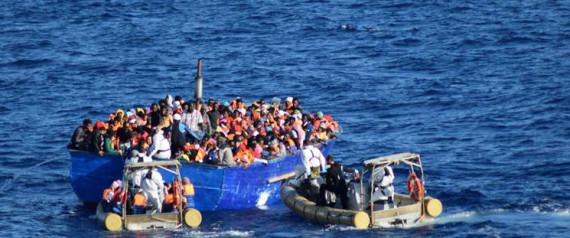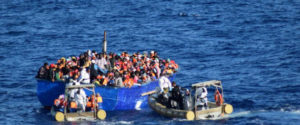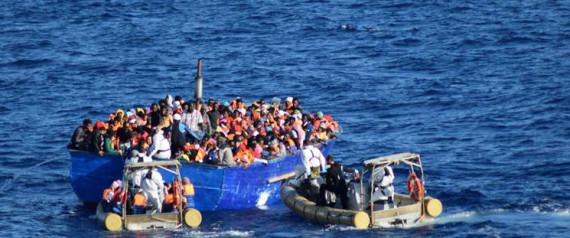 More than 120 bodies of illegal migrants trying to join Europe had been collected last month at the Libyan western city of Sabratha, the city's mayor said on Sunday.
Lawless Libya has become the main leaving port for waves of migrants seeking to reach European shores in search of better life.
Sabratha mayor Hussein Thwadi told Reuters that lifeless bodies had washed up the city's shores on a regular basis. Up to 50 bodies were found on a single day last week.
"Illegal migration existed before, but with the prevailing insecurity and the lack of state authorities the crisis has become worse and worse."
Most of the dead migrants found last month were from sub-Saharan countries. Some 23 Tunisians were among the dead. More than 3,000 people have died trying to cross the Mediterranean this year, the International Organization for Migration (IOM) said, noting that 3/4 of the dead embarked on the perilous journey from Libyan coasts.
Also on Friday, some 3,400 migrants on board 34 boats were reportedly saved off Libyan coasts. The Italian coast guards saved some 1,400 of them while the remaining migrants were rescued by EU's Sophia operation ongoing in the Mediterranean. According to press reports, another batch of 1,095 migrants were rescued off Libyan coast on Thursday.
Since the fall of Muammar Gaddafi in 2011, Libya has been unable to control its land and sea borders because of political rivalries between conflicting factions. The Islamic State (IS) entered the country in 2014, seizing major coast regions where it indulged into the trafficking.
UN-backed Government of National Accord led by nominal Prime Minister Faiez Serraj vowed to meet security challenges and put an end to trafficking.