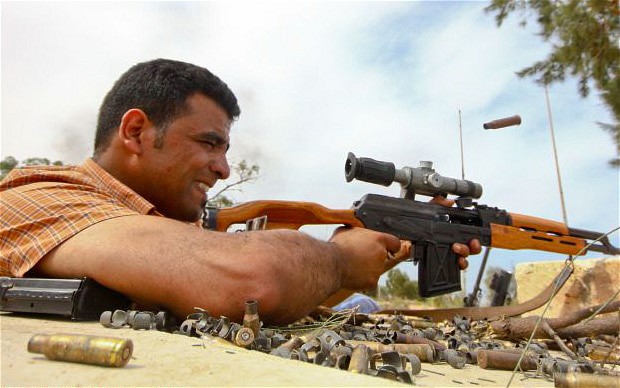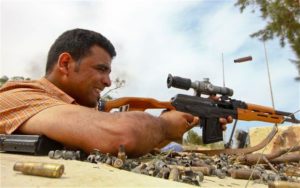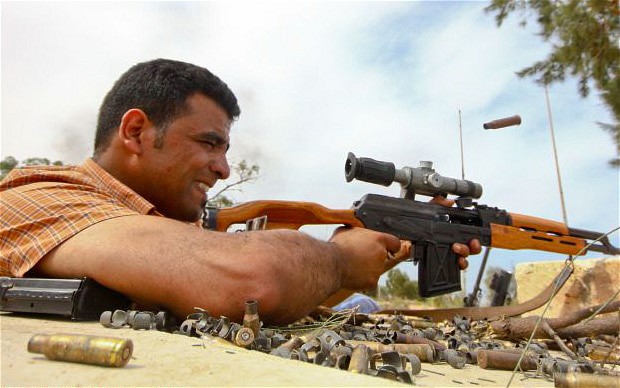 Misrata brigade forces allied with UN-backed Government of National Accord (GNA) Friday closed in further on Islamic States fighters in Sirte as they engage in street battle with IS snipers holed up in buildings, reports say.
Fighting for the retake of the coastal has reached a critical point as GNA forces engage in street battle to dislodge IS militants still resisting despite relative losses.
GNA forces from Misrata powerful brigade on Friday pushed further into the town and tried to retake the "Dollar" neighborhood, about 1.5 km southwest of the middle of the city, reports say.
"We are trying to take the whole of 'Dollar' – we control about 40 percent so far," said fighter Mohamed Faraj Zourab.
"It's slow progress because of the land mines, booby traps and snipers."
The militant group is using snipers to hold back regular forces.
"We are trying to force them out house by house," said another fighter named Mohamed Sbah.
"We advanced by about five houses this morning. We saw the snipers making holes in the wall so they could move from one building to another."
The campaign against IS began in May with forces making quick advances but they lost the momentum as militants staged suicide and car bomb attacks. They also resulted to explosives to inflict losses to GNA forces.
Recent fighting marred by heavy artillery, shelling were concentrated on city center, including the university, the main hospital, and the Ouagadougou conference hall.
Five fighters were reported dead in Friday fighting according medical reports. The number of wounded has been put at 28 according to same sources. Since the start of the campaign more than 300 fighters have been killed and over 1,500 wounded.
IS took control of Muammar Gaddafi's home town last year after massacring militiamen protecting the town. The city which possesses a port and an airport is strategic. Located at some 100 miles from the coast of Europe, IS is feared to smuggle militants among waves of illegal migrants setting off from Libyan coasts in direction to Europe.
Head of GNA, Faiez Serraj has appointed military operation rooms to win back Libya's territories which have fallen into the hands of IS.