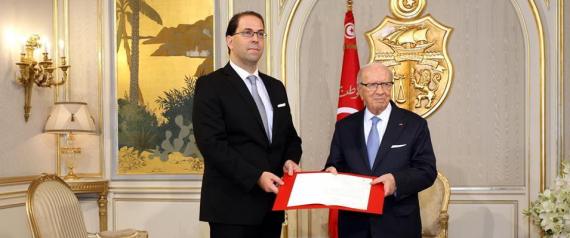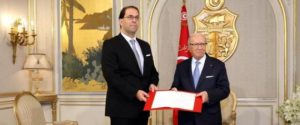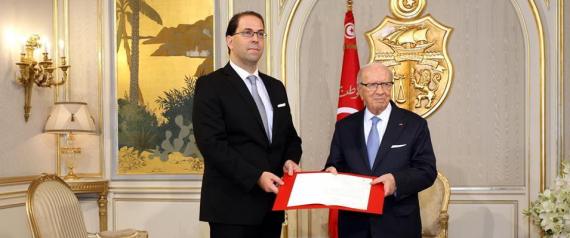 Growing voices in the Tunisian political circles are calling for the resignation of the newly appointed Prime Minister of the unity government, citing his family ties with President Caid Essebsi.
Wednesday, prominent journalist and politician Hachemi Hamdi, who is also the president of Al Mahaba (Love) movement, lambasted President Caid Essebsi's decision to appoint Youssef Chahed as Prime Minister.
He argued that Chahed's appointment violates the spirit of the 2011 Revolution, which put an end to Ben Ali's dynasty.
He posted a video recording calling on his supporters to take to the streets to express their rejection of the presidential nomination.
Youssef Chahed, appointed Wednesday in replacement of Habib Essid, is tasked with forming a unity government. Chahed, who held the position of Minister of Local Affairs in Essid's second team, is President Essebsi's son in law. These family ties raise fears to see the Government becoming a family oligarchy.
The leader of the Popular Front party, a party that withdrew from the national unity government process, said "the single characteristic used" to appoint Chahed is "belonging to the family." "The organizations of the state are being turned into a family-run council" with Essebsi single handedly steering the affairs of the state, he said.
Former culture minister Mehdi Mabrouk said "the influence of this family may increase further, which could pose a challenge for the next government" while the al-Hurra bloc led by Abdel Ruff Sharif asked if Chahed has "the right characteristics." Al-Hurra broke away from Nida Touness in January.
Chahed's nomination needs to be approved by the Tunisian Parliament, where he enjoys the support of the two largest political parties in Tunisia, namely his own Nida Tounes, founded by President Essebsi, and the Islamist Ennahda.
The two parties hold a comfortable majority in the parliament, which has a month to endorse the Prime Minister's nomination.
Meanwhile, politicians opposed to the nomination are calling on Tunisians to stage protests across the country to demand nullification of the Presidential nomination decree.