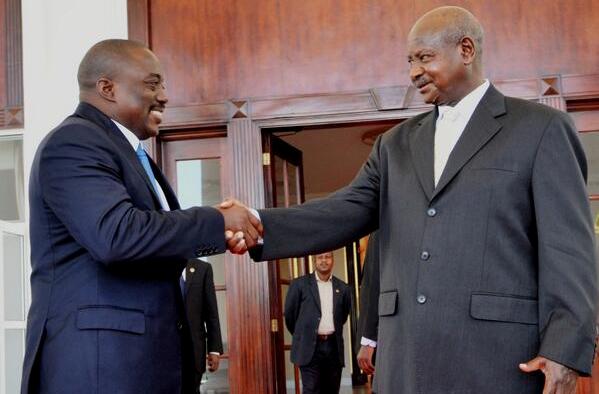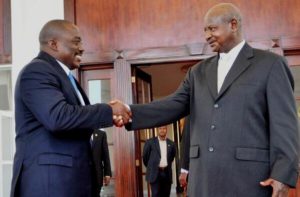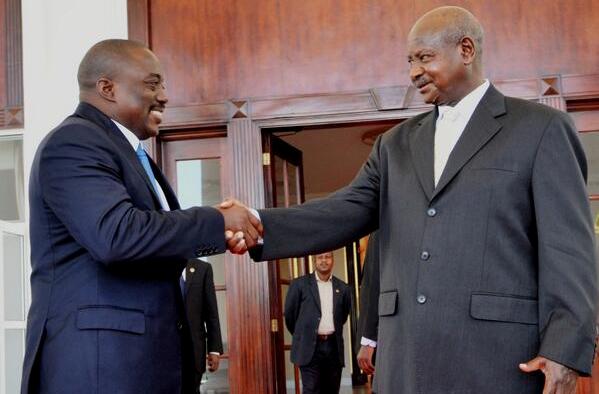 Ugandan president Yoweri Museveni vowed to help the Democratic Republic of Congo (DRC) to flush out rebels of the Allied Democratic Forces (ADF) who remain a security threat in the two countries.
Museveni said during talks with DRC's President Joseph Kabila on Thursday, he was ''ready as usual" to deploy the Uganda Peoples' Defence Forces (UPDF) to join the fight against the remnants of ADF rebels.
The two leaders also discussed cross-border trade and tourism since both Uganda and DR Congo share Virunga National Park, a major tourist attraction. Museveni wrote on twitter that Kabila had also offered security assurances to Ugandan traders in his territory.
ADF was formed in the mid-1990s in the Rwenzori mountain range in western Uganda, close to the country's border with DRC.
The group killed hundreds in several attacks in the capital, Kampala, and in parts of western Uganda, and caused the displacement of tens of thousands. The rebellion was largely contained in Uganda by 2000, with reportedly just about 100 fighters finding refuge in eastern North Kivu.
Since last September, ADF forces have been blamed for a series of attacks with automatic weapons in DRC.
The rebels have targeted civilian vehicles and passersby as well as army outposts.
The North Kivu province has been torn for over twenty years by armed conflicts fueled by ethnic and land disputes, competition for control of mineral resources and rivalries between regional powers.