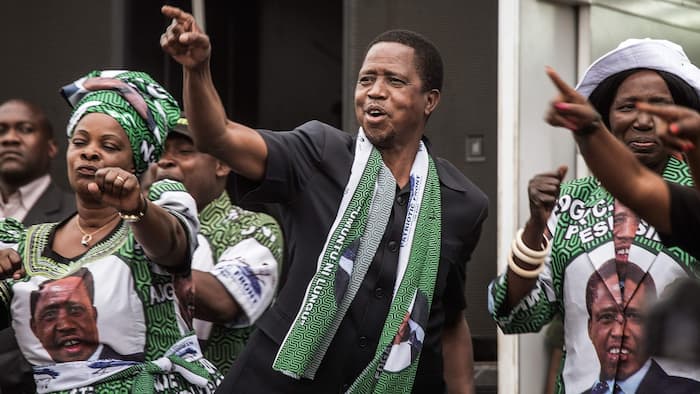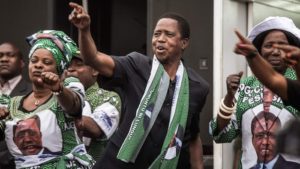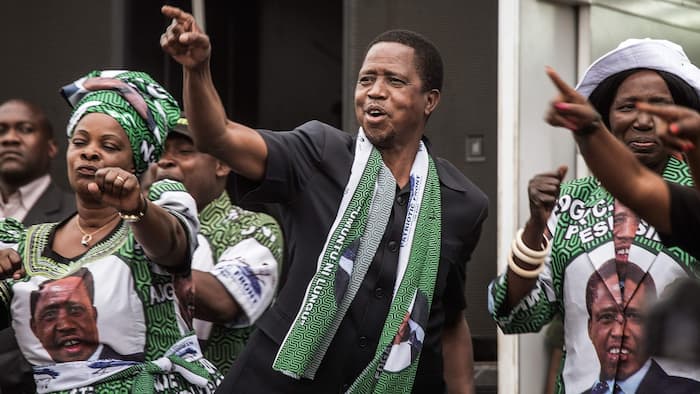 Police in Zambia on Tuesday said they have arrested 133 supporters of the main opposition United Party for National Development (UPND.)
The security forces have been deployed to the southern part of the country following riots by supporters of the UPND.
President Lungu has been declared winner of the August 11 polls.
He polled 1,860,877 votes, over 100,000 votes more than the main opposition challenger who gleaned 1,760,347 votes to pass the 50% threshold.
This was the first Zambian election in which the winner had to cross the 50% mark to be declared winner.
The UPND, led by Hakainde Hichilema who polled 47.67% of the votes, had served notice that their candidate was going to appeal the results of the poll.
In a statement posted on his facebook page, Hichilema, enumerated reasons why there was the need for a recount of votes especially in the capital Lusaka.
Among others, he cited the withholding of official results from members of the UPND, intimidation of their polling agents, unusual voting figures where number of votes exceeded registered voters and cases of missing results that were retrieved from a bin.