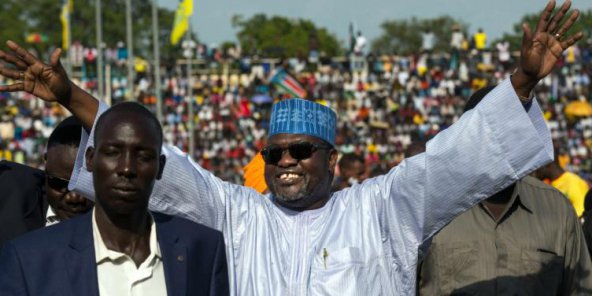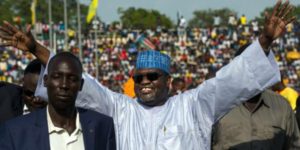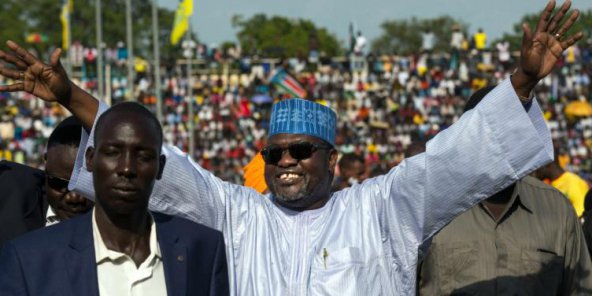 The former rebel leader and former South-Sudanese First Vice President, Riek Machar, has left South Soudan to the Democratic Republic of Congo, a statement from his office said on Thursday.
According to Farhan Haq, a United Nations spokesman, Machar was helped during his evacuation by the UN Mission in the DRC (MONUSCO) before he was handed over to the Congolese government.
"MONUSCO was informed yesterday (Wednesday) of Machar's presence in the DRC and the Congolese authorities requested MONUSCO to facilitate his evacuation and transfer. He was handed over to the authorities of the DRC," Farhan Haq said.
The operation took place near South-Sudan's border with Machar's consent, the Spokesman said.
"We provided the medical help he needed," he said without giving further details.
Machar who is Chairman and commander-in-chief of the SPLM/SPLMA quitted the country following a botched attempt to assassinate him and abrogate the Agreement on the Resolution of the Conflict in South Sudan (ARCISS), a statement of Sudan People's Liberation Movement (SPLM) said on Wednesday.
In July, clashes between Machar forces and those of President Salva Kiir claimed over 300 lives and prompted fighters loyal to the former rebel leader to flee the city. The fighting has resulted in a humanitarian crisis with people abandoning the city for fear of a return to war.
As of August 17, an estimated 37,200 are at United Nations protection of civilians (PoC) sites across South Sudan due to the renewed violence that created insecurity and hunger in the country.
President Kiir relieved Machar of his post as vice president and appointed the Mines minister, Taban Deng Gai as first vice president in the interim government.