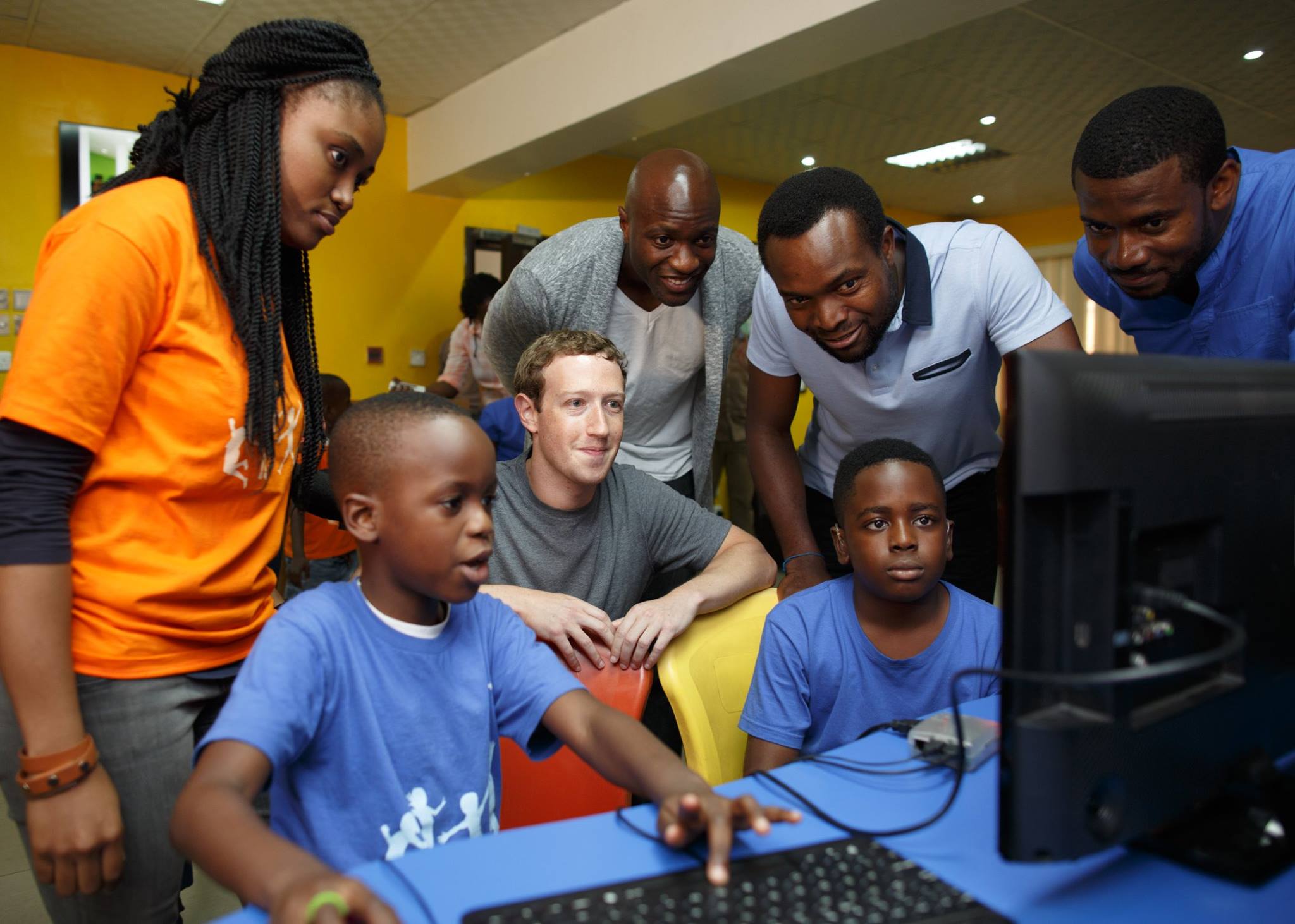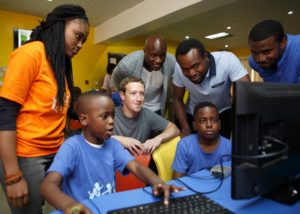 The founder and Chief Executive Officer of Facebook, Mark Zuckerberg arrived in Nigeria on Tuesday, part of a visit to several African countries to drive engagement on how to make Facebook better.
Zuckerberg who addressed entrepreneurs and software developers at the Co-Creation Hub in the Yaba neighborhood of Lagos said in a post on his Facebook page that "the energy here –Nigeria- is amazing and I'm excited to learn as much as I can."
"Our first stop is the Co-creation Hub Nigeria (CcHUB) in Yaba. I got to talk to kids at a summer coding camp and entrepreneurs who come to CcHub to build and launch their apps. I'm looking forward to meeting more people here!" Zuckerberg told his 42-million followers on Facebook.
He also spoke about starting a free WiFi network in Nigeria, local media reported.
Zuckerberg is expected to host a Q&A session sharing Facebook strategic plans in Africa's largest economy.
Facebook has a keen interest in Africa, which is seen by many as the new growth market as more and more consumers come online using mobile devices.
With 16 million people visiting the social media platform monthly, Nigeria remains Facebook's biggest market in Africa.