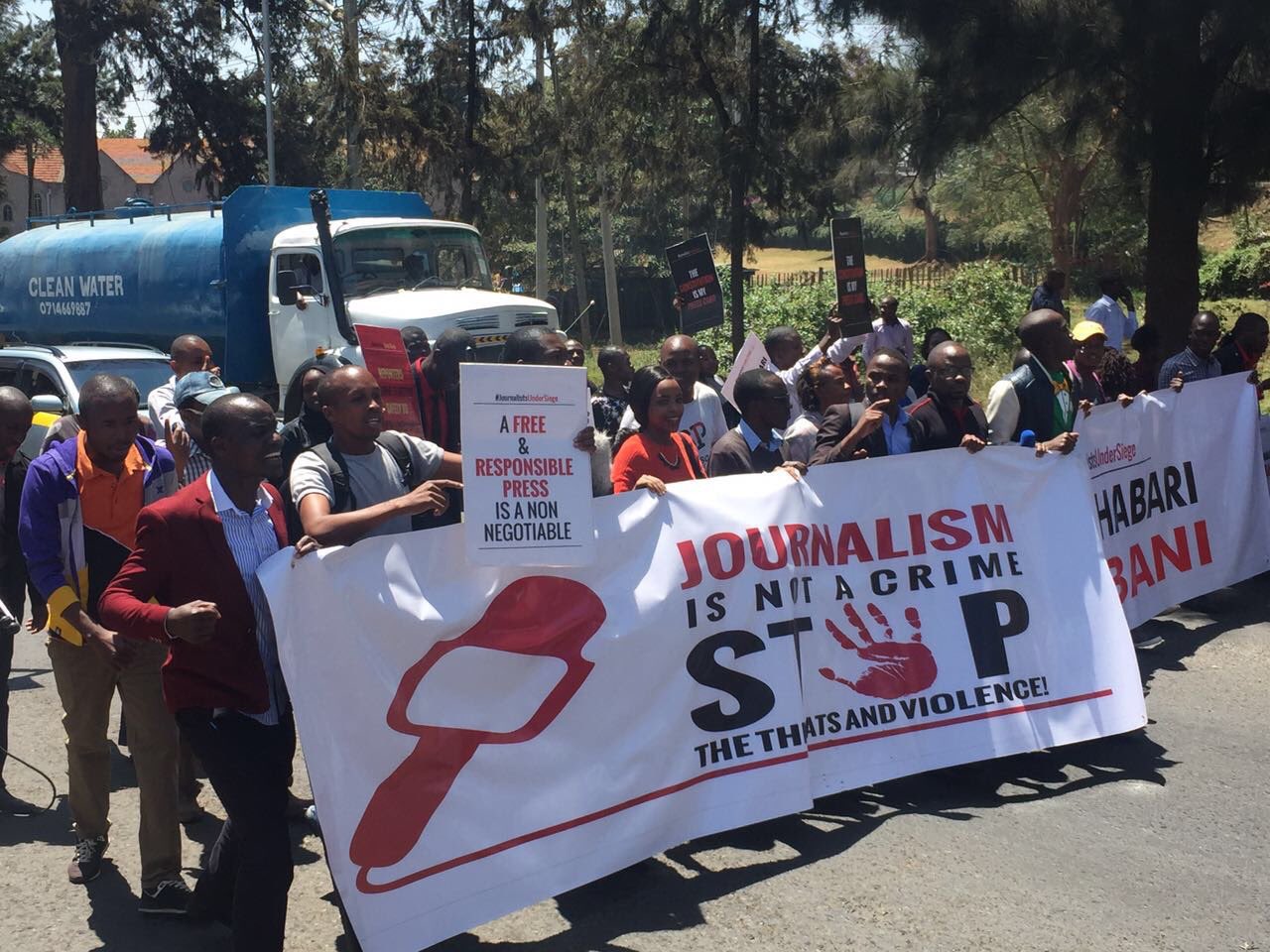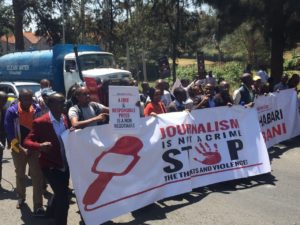 Hundreds of journalists in Kenya have staged a demonstration on Thursday calling for protection against attacks after recent assaults on reporters.
In a span of one year, five journalists have died mysteriously.
About half a dozen other journalists were beaten by the security of politicians for taking pictures while others were stopped from performing their duties.
The protests come barely a week after a journalist died in Mombasa under mysterious circumstances.
Joseph Masha, a journalist working for the Standard Media Group, died hours after meeting and dining with a local politician.
The demonstration took place concurrently in counties nationwide and journalists in the capital Nairobi presented petitions to parliament, the police chief and director of public prosecutions.
According to CameraAfrica Consultants, who are the protests organizers, "the aim of the demonstration is to protest against the increased polarized working conditions that most journalists face. Threats, intimidation, physical assaults, stalking, unwarranted bashing is the lot of journalists when their reporting is considered unfavourable by some persons especially duty bearers.
The journalists said these do not just represent an attack on one of their profession, but on the freedoms guaranteed by the constitution.
Despite the threats, Kenyan media are apparently much less restricted than news organizations in some other East African countries.
Eritrea tops the list of the world's "10 most censored countries", and Ethiopia is ranked as the fourth most repressive state for journalists.