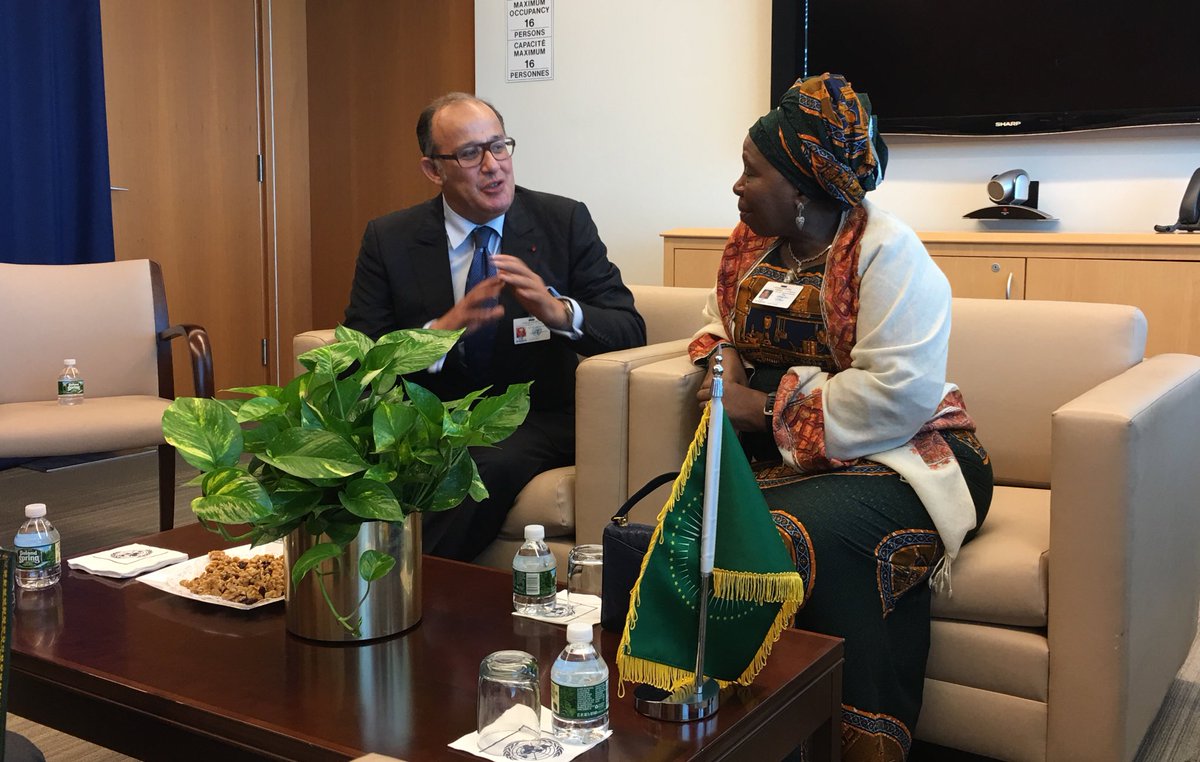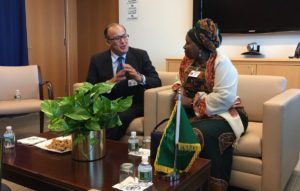 Morocco Friday in New York officially handed its demand to join the African Union (AU), two months after king Mohammed VI announced the North African country's desire to reintegrate the African family.
"The Kingdom of Morocco has officially submitted a request to accede to the African Union Constitutive Act, and therefore, become a Member of the Union," the AU said in a statement.
Nkosazana Dlamini Zuma, Chair of the African Union Commission, confirmed the Moroccan move in a tweet: "Foreign Affairs Adviser to #Morocco's King, Fassi Fihri, handed me a copy of the Kingdom's request to join the #AU."
In a message to the African Union's chair last July, King Mohammed VI stated his country's strong desire to be back in the organization, 32 years after it walked out of the Organization of African Unity, the predecessor of the AU, to protest the OAU decision to admit the Sahrawi Republic, SADR, self-proclaimed by the Algeria-based separatist Polisario Front, as a full-fledged member.
Since then, Morocco has been conditioning its return to the pan-African body on the withdrawal of the SADR's membership and the respect of the UN-brokered political process to settle the Sahara issue.
In his strong-worded message to the AU July Summit in Kigali, Rwanda, King Mohammed VI underscored Morocco's attachment to the black continent and role the North African country can play in the development of Africa.
Morocco's desire to join the AU received support from many African states.
The AU decision on Morocco's request is expected next year, in January, in Addis Ababa during the summit of Heads of States.