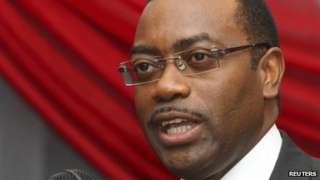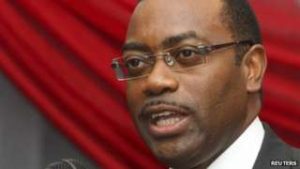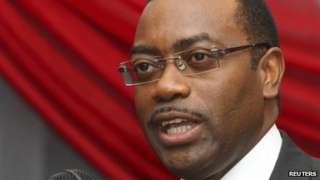 The president of the African Development Bank Group (AfDB), Akinwumi Adesina said Monday during an official visit in Abuja that Nigeria is still Africa's largest economy despite the recession.
Adesina met with the government's economic team chaired by Vice-President Yemi Osinbajo in a session focused on how the Bank can help the country overcome the current recession.
He said after the meeting that the west-African nation has seen its economy shrink by 2.6% in the second quarter of 2016 compared with the same period in 2015.
''As a consequence, the country's credit ratings have been downgraded by all the three major international credit rating agencies," the AfDB boss said.
He unveiled a number of interventions over the next two years through which the bank will support Nigeria to get out of the recession. "We are not fair weather friends," he said.
Nigeria has been hit by low petroleum prices, attacks by oil militants and foreign currency shortages.
According to new data released by the National Bureau of Statistics, estimated oil production stands at 1.69 million barrels per day, down by 0.42 million barrels per day from the first quarter.
Nigeria, which vies with South Africa for the mantle of Africa's biggest economy, is also battling an inflation rate at an 11-year high of 17.1% in July.