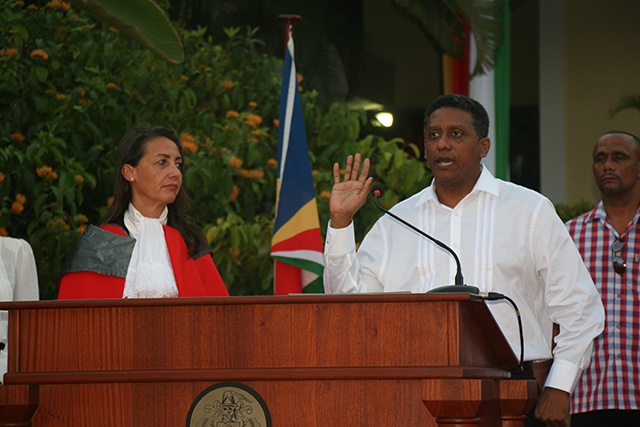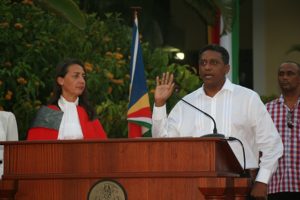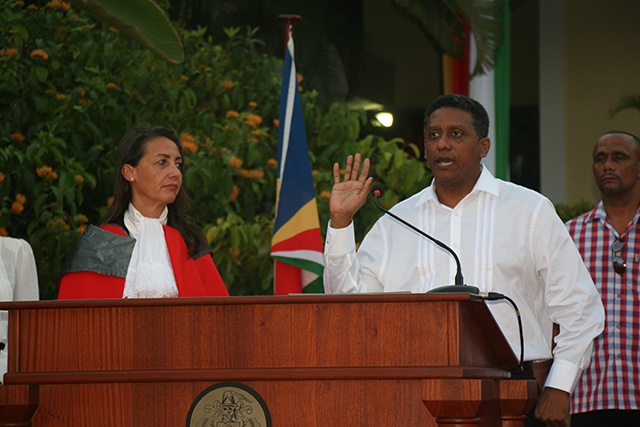 Seychelles Vice President Danny Faure took the oath of office as president on Sunday afternoon after James Michel resigned only 10 months into his third and final five-year term as president.
Faure, 54, will complete the five-year term of outgoing President James Michel, who announced his resignation last month amid growing public frustration over economic inequality.
Under the Seychelles' constitution, the vice president assumes power in the event of the president's death, resignation or removal from office.
"As your President, I believe that for Seychelles to really achieve national unity in every sense, we must undergo a process of true reconciliation," Faure said.
"We must see the diversity within our unity as a new force that strengthens this national unity that we truly want for our Seychelles," he added.
The resigning President James Michel had already served two five-year terms and was re-elected for a third time only last December.
"Mr. Faure has been my vice president since July 2010. Together we have won two elections. He has experience in government, after serving in various capacities, including working with the youth, and as a minister in the key portfolios of education and finance," Michel told the media ahead of the inauguration on Sunday.
Faure has already indicated that he intends to address the National Assembly as early as Tuesday to lay out his program.
The nation of 115 islands and 93,000 people mostly relies on tourism for revenues.