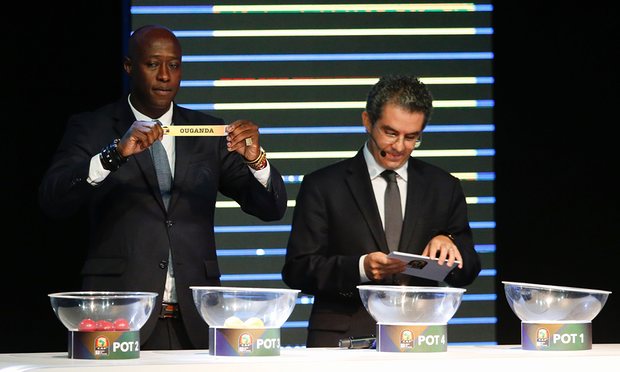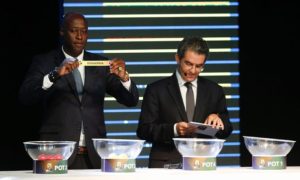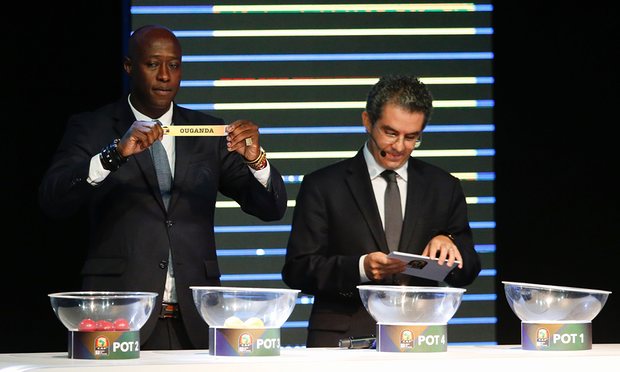 Moroccan national soccer team will start its African Cup Nations 2017 campaign with DR Congo in the same group with reigning champions Cote d'Ivoire and Togo.
The draw for the competition group stage took place Wednesday in the Gabonese capital of Libreville. The 16 qualified nations now know their opponents. Competition favorites Cote d'Ivoire, Algeria, Ghana and Senegal are expected to make to the quarter finals and to the semi-finals.
Reigning champions Cote d'Ivoire will make their debut in the competition in a bout with underdog Togo which unexpectedly made it through the qualifiers after finishing among best seconds.
Hosts Gabon are handed Cameroon, Burkina Faso and Guinea-Bissau in group A. Gabon will kick off the competition with debutants Guinea-Bissau on January 14.
Algeria, ranked second best African nation by FIFA, will face neighboring Tunisia, Senegal and Zimbabwe. Egypt, top record breaker of trophies will join the African soccer tournament again after missing last three editions. Egypt will face continental power house Ghana in addition to Mali and Uganda.
The final will be staged in Libreville on February 5.
2017 Africa Cup of Nations draw
Group A Gabon, Cameroon, Guinea-Bissau, Burkina Faso
Group B Algeria, Senegal, Zimbabwe, Tunisia
Group C Ivory Coast, Togo, Morocco, DR Congo
Group D Ghana, Uganda, Egypt, Mali