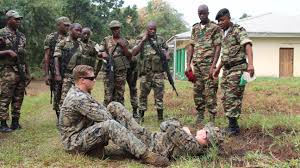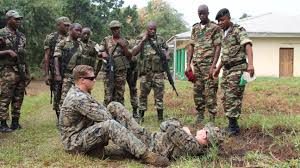 The United States' Embassy in Yaoundé, Cameroon, has cautioned American citizens to be careful of their movements and avoid travel to the Central African Republic (CAR) citing unstable security and high incidence of violent crimes.
The warning comes after a series of new skirmishes involving the ex-Seleka fighters in the Central African Republic. The clashes claimed the lives of at least 30 people while leaving 57 others injured.
A travel alert issued by the Department of State said the decision is necessary as a result of "an unpredictable security situation subject to rapid deterioration, activities of armed groups, and violent crime."
Diamond-rich but poverty-stricken CAR was plunged into more than two years of lawlessness after Seleka overthrew Christian president Francois Bozize in March 2013.
The UN peacekeeping mission in the Central African nation has been forced to deploy some 12,000 troops.
The mission has been mostly successful in establishing order in the capital, Bangui. However, reports say the rampant militancy in the countryside is still hampering aid efforts to 120,000 people in urgent need as well as more than 70,000 displaced by the conflict.