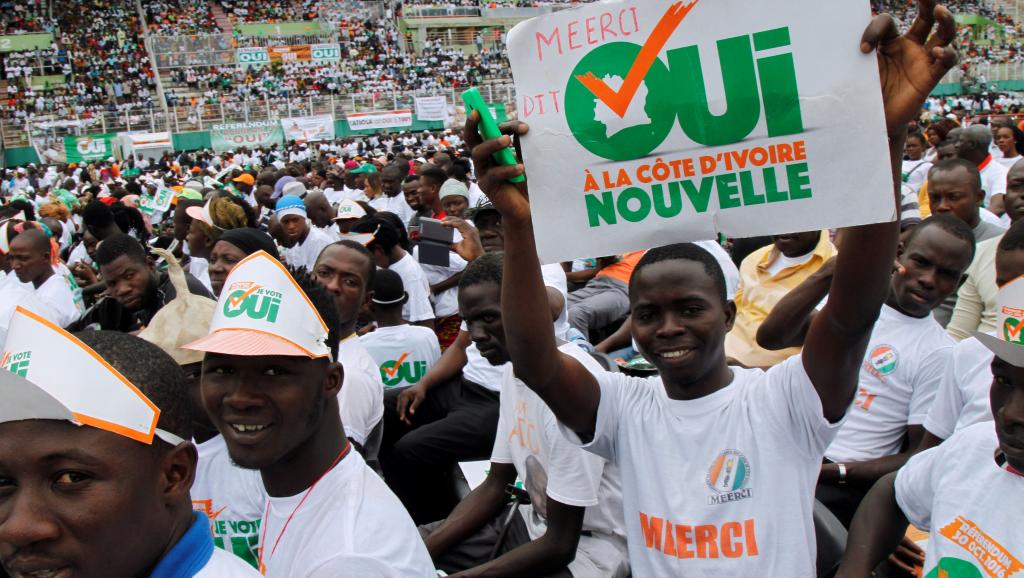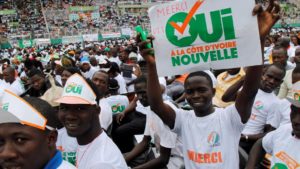 Ivorian President Alassane Ouattara over the weekend called for a massive vote for the new constitutional referendum as the campaign for the west-African nation's new draft constitution began on Saturday.
Alassane Ouattara who launched the campaign for 'yes' in Abidjan, told his supporters that "the Constitution is the guarantee, it's a life insurance policy for peace, for decades and decades so I'm asking you to come out in large numbers on October 30 to vote massively because this is how we are going to secure peace".
According to him, the constitutional referendum will allow the leaders to "turn the final page of the successive crises" that have shaken the country for a decade.
"We don't personally agree with what's in the current constitution. But it was the compromise that was stopped by the political class and we do not want to give the impression that because we are in power we will simply ignore the point of view of others."
The drafting of a new constitution was one of the campaign promises of Ouattara who was re-elected for a second and last term of 5 years in October last year.
The text envisages for the creation of a post of Vice President and the Senate, the institutionalization of the House of the Kings and traditional chiefs and extends to the field of competence of the economic and social Council.
However, an opposition coalition comprising 23 political parties is against the move, saying the creation of the post of a vice-president is a ploy by president Ouattara to choose his preferred successor.