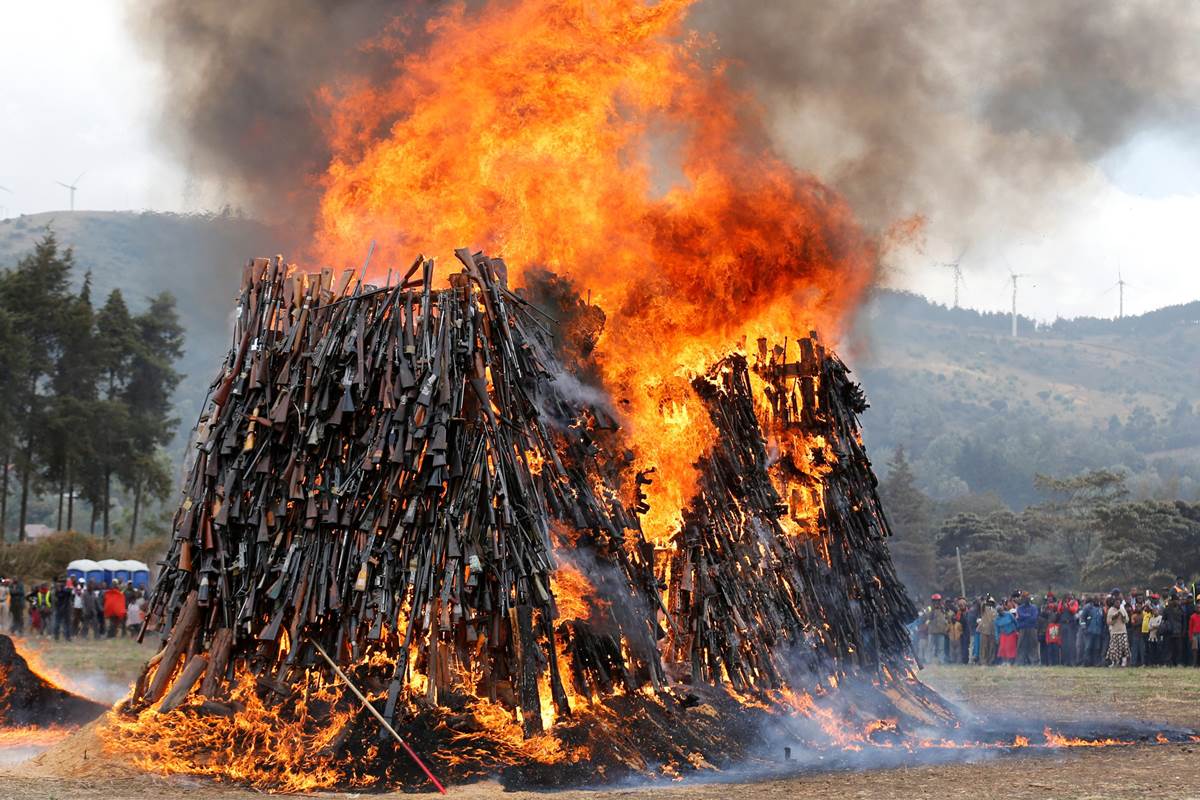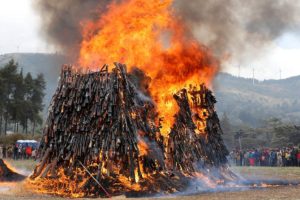 Kenya government on Tuesday destroyed some 5,250 illegal firearms as part of efforts to fight crimes like cattle rustling, carjacking and threats from terrorism.
According to Deputy President William Ruto, small arms are implicated in many deaths, in acts of armed violence; among them inter community conflicts, cattle rustling, violent crimes and poaching.
"Their presence has intensified the threats posed by transnational crimes such as terrorism, human trafficking, piracy and drug trafficking, "Ruto said aid before the weapons were set ablaze.
The guns, which had been seized from criminals or voluntarily given up, were burned in Ngong, south-west Nairobi.
"Kenyans who are still in possession of illegal weapons are being encouraged to hand them in to police," Ruto said.
Kenya last burnt a similar collection of illegal weapons in 2003, 2005 and 2010, local media said.
Authorities estimate that at least 500,000 guns are illegally held by civilians.
As a reminder, Somalia's insurgent group al Shabaab, which seeks to overthrow the country's Western-backed government and impose a strict version of sharia, has carried out regular assaults in neighbouring Kenya in recent years using illicit firearms and small weapons.