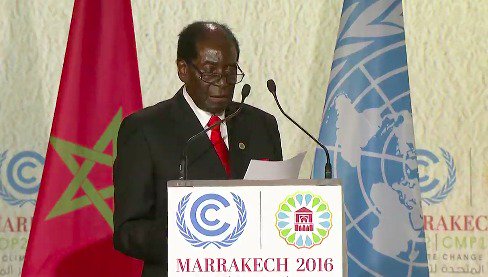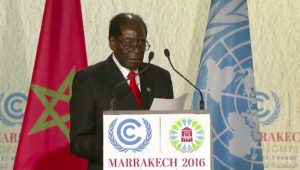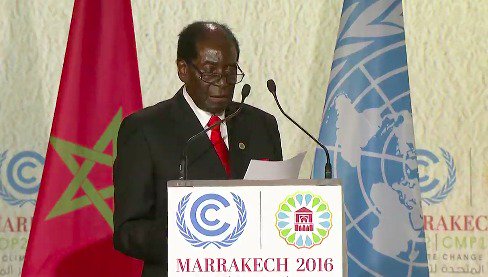 Zimbabwean President, Robert Mugabe on Tuesday, expressed concern about the water situation in his country. The southern African nation is one of those adversely affected by drought.
Mugabe, who was speaking to Heads of State at ongoing COP22 summit in the Moroccan city of Marrakech, said "Climate change is a reality taking a toll on our people."
In his words, the water situation in Zimbabwe is "dire".
Severe lack of rain across southern Africa has hit the country hard, with government officials saying a quarter of the population faces starvation. Many villagers are forced to survive on wild fruit.
The UN's World Food Program said in January that about 14 million people in Southern Africa are facing hunger due to poor harvests
The government needs US$ 352 million to cater for the four million Zimbabweans in need of emergency food aid.
The drought scourge is high on the agenda at UN COP22 climate talks, where world leaders and experts are discussing how to implement the landmark Paris Agreement that was signed last year.
The pact aims to cap global warming at below two degrees Celsius, compared with pre-industrial levels.