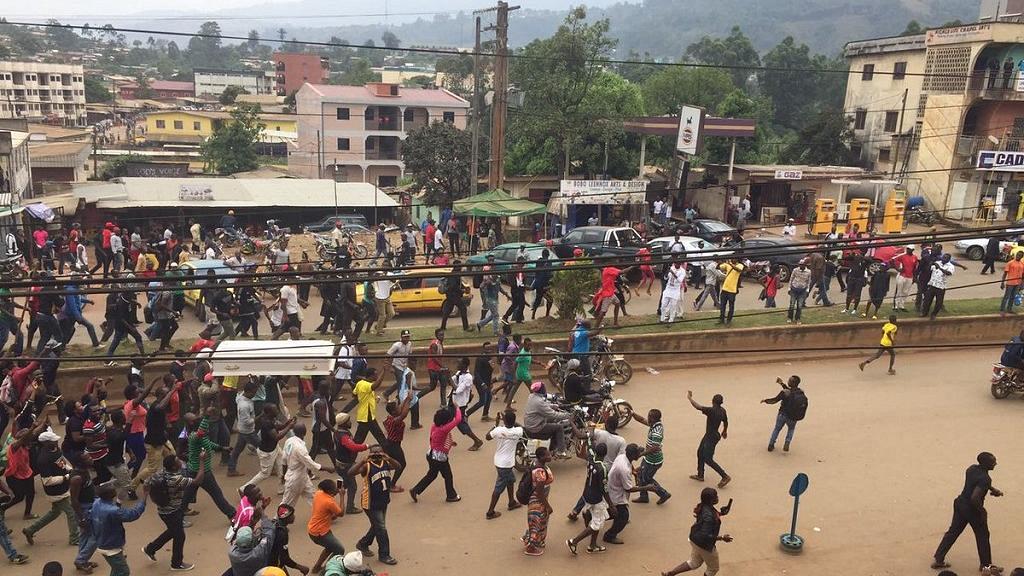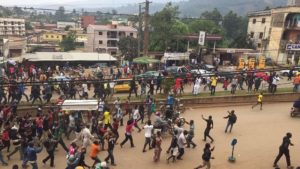 Anglophone teachers and lawyers in Cameroon have embarked on an indefinite nationwide strike on Monday, accusing the government of trying to marginalise them by imposing the French language on their schools and courts.
The teachers complain that official documents are often only published in French, even though English is also an official language.
Police said Some 5,000 people have demonstrated in Buéa, the capital of the South-West, one of the two English-speaking regions of Cameroon, after the heeded calls from the Social Democratic Front (SDF), one of the main opposition parties.
They also denounced the injustices suffered by lawyers, teachers and English-speaking students since the beginning of their sling at the end of November.
Students in English-speaking regions are worried that they will not be able to succeed and get good jobs once they graduate, because they do not get the opportunity to be educated and work in their mother tongue.
Like teachers, Cameroonian lawyers say that the government is sending French-educated civil law judges who do not understand English common law to their courts.
Many of the protesters demanded a return to federalism in Cameroon, as was the case between 1961 and 1972.
The central African nation had adopted a federal government system in the 1960s but this system was later dropped after a referendum.