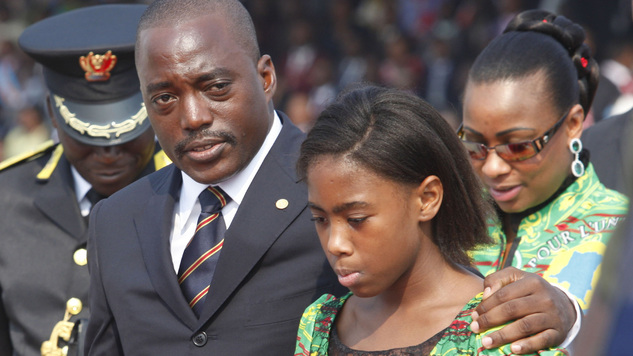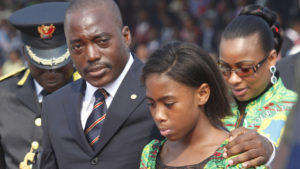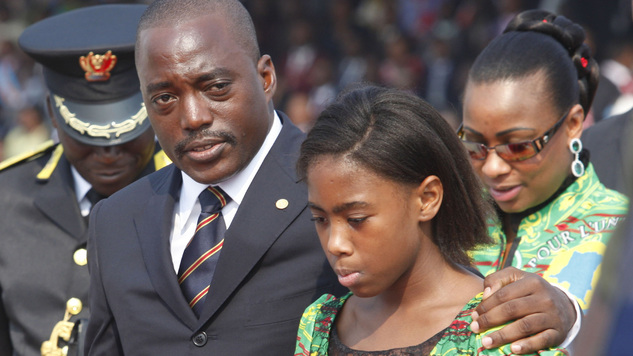 President Joseph Kabila of the Democratic Republic of Congo and his relatives have built a network of businesses that reaches into every corner of Congo's economy, Bloomberg reports.
According to the report published on Thursday, the Kabila Empire has recently become visible after Congolese regulators computerized and made corporate and government records publicly available.
"Bloomberg News, with support from the Pulitzer Center on Crisis Reporting, traced the Kabilas' interests by amassing an archive of hundreds of thousands of pages of corporate documents that shows his wife, two children and eight of his siblings control more than 120 permits to dig gold, diamonds, copper, cobalt and other minerals," said the report.
"Two of the family's businesses alone own diamond permits that stretch more than 450 miles across Congo's southwestern border with Angola. Family members also have stakes in banks, farms, fuel distributors, airline operators, a road builder, hotels, a pharmaceutical supplier, travel agencies, boutiques and nightclubs. Another venture even tried to launch a rat into space on a rocket," it added.
Bloomberg attempted to speak to President Kabila on the issue through the government spokesman Lambert Mende and the family's assistant Theodore Mugalu, but it was in vain.
Kabila came into power in 2001 when he was 29 years old after his father, Laurent Kabila, who served as president since 1997 was assassinated by his own bodyguard.
Kabila is required by constitutional term limits to step down when his second mandate ends this December 19 but a constitutional court ruled that he can stay on until a new successor is elected.
The opposition accuse Kabila of manipulating the system to cling on to power, while a faction of the opposition has agreed and through a national dialogue, got one of its members appointed Prime Minister.
World Bank data show that nearly two-thirds of the 77 million people in the Democratic Republic of Congo live on less than $1.90 per day.