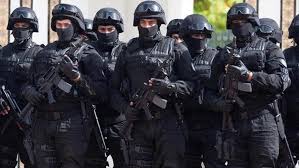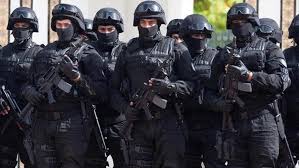 The Tunisian army had raided and destroyed a terrorist hideout on Thursday, the Interior Ministry said in a statement.
The dismantled cell sought to recruit new militias and operated between the towns of Sidi Bouzid in central Tunisia, Béja in the north-east, and the capital Tunis.
According to the ministry, the hideout consisted of three young women aged 17 to 28 years and two men aged 19 and 31. The five suspects who are in custody have confessed being in contact with "terrorist elements" in Libya and Algeria, using pseudonyms, via social networks.
After Tunisia's 2011 revolution and transition to democracy, Islamist militancy has grown in Tunisia.
Officials estimate that several thousand Tunisians left their country to fight with Islamic State and other groups in Iraq and Syria.
The North African nation suffered several major attacks claimed by Islamic State last year and has struggled to contain a jihadist threat from neighboring Libya.
The government faces a major challenge to provide economic opportunities to young people frustrated by the high level of unemployment in the country.
The government recently held an investor conference where billions of dollars were pledged for the country's development.