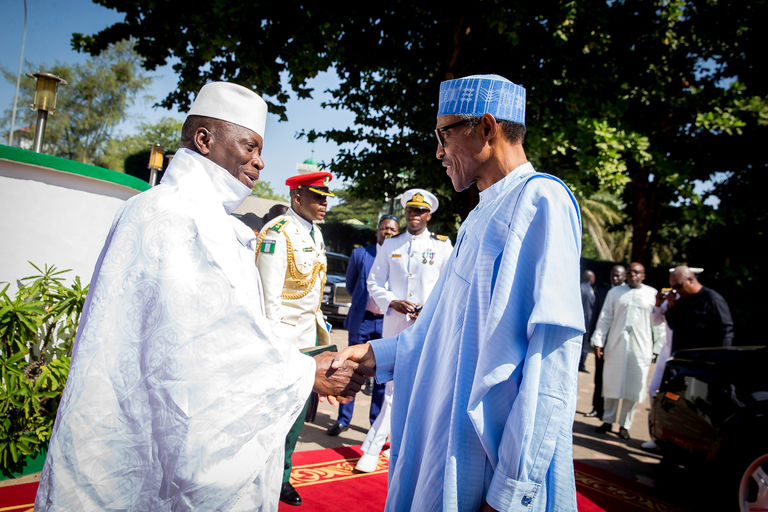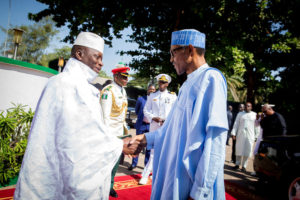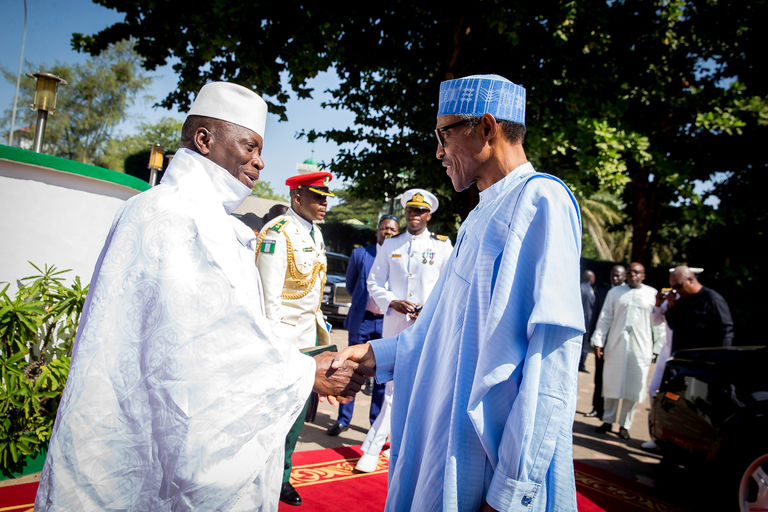 The Nigerian Army on Thursday dispelled news that it had troops ready to forcefully remove the outgoing Gambian President Yahya Jammeh when his tenure expires later this month.
In a statement released on Thursday night, the Army said ''there was no time or place Nigerian Army disclosed such information to the medium. If there is any, we challenge them to name the officer or soldier that gave them such information and when. For the avoidance of doubt, Nigerian Army is not planning to attack any country."
Earlier on Thursday, Nigerian legislators passed a vote that allows Jammeh to be granted political asylum should he opt to step down and peacefully transfer executive power when his tenure ends.
"I support this motion to the extent that … what we are trying to do is to create a soft landing for Yahya Jammeh. Let's give him options, do not throw him under the bus, because we are all African … and as leaders we must provide alternatives," MP Nnenna Ukeje, of the Foreign Affairs Committee in the House of Representatives said.
Jammeh refused to accept the results of the December 1 polls citing irregularities and intimidation of his supporters. The opposition say they are going ahead with inauguration plans for the victor, opposition candidate Adama Barrow.
The President of Nigeria, Muhammadu Buhari is expected in the Gambian capital Banjul along with Ghana's former president John Mahama to continue efforts aimed at solving the post electoral crisis in the tiny West African country.