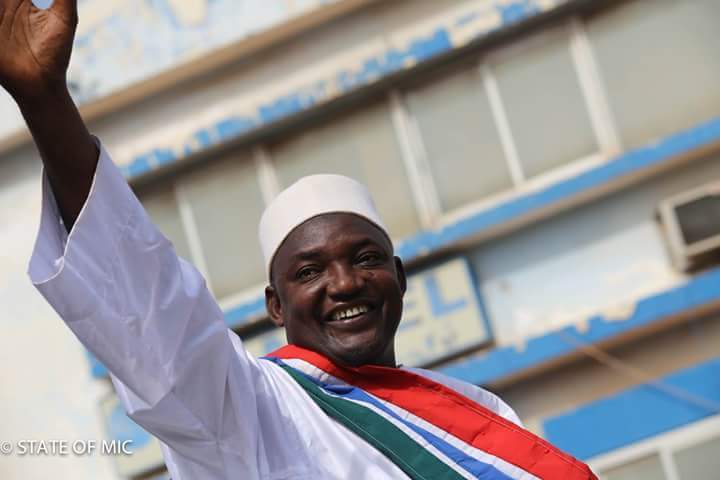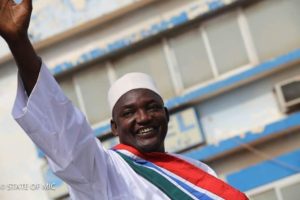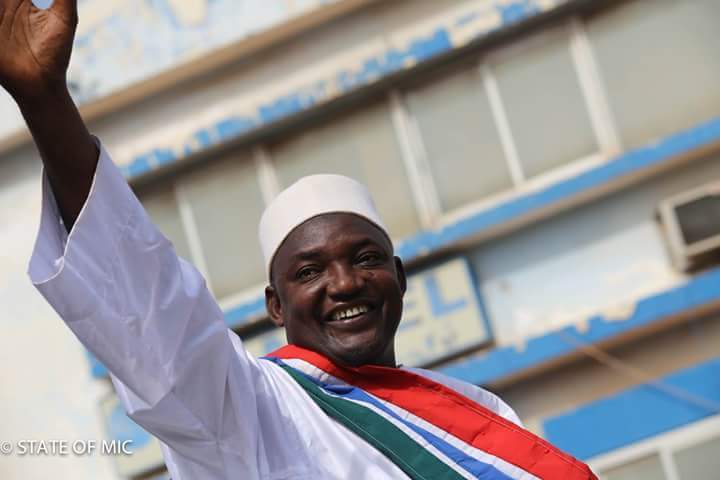 The swearing-in ceremony of Gambia's president-elect, Adama Barrow, will take place at the Gambian embassy in neighboring Senegal, a tweet from an account managed by his staff disclosed on Thursday.
Barrow who has been in Senegal since last week had earlier insisted that the swearing-in ceremony will take place at a secret location in Gambia.
However, the outgoing President Yahya Jammeh is still in the country and stands as President despite the expiration of his mandate after midnight of Wednesday January 18.
A last ditch attempt to get him leave was led by Mauritanian President Mohamed Ould Abdel Aziz on Wednesday but it failed to produce positive results.
The specter of a military intervention in Gambia has arisen in recent hours with deployments of vessels and troops in the borders of the tiny west-African nation.
Mohamed Ibn Chambas, head of the UN Office for West Africa and the Sahel said the regional bloc ECOWAS leaders have asked the Security Council to approve the deployment of troops to Gambia if Jammeh continues to refuse to leave office.
ECOWAS has made it clear in the past that the use of force will not be ruled out as a last resort.