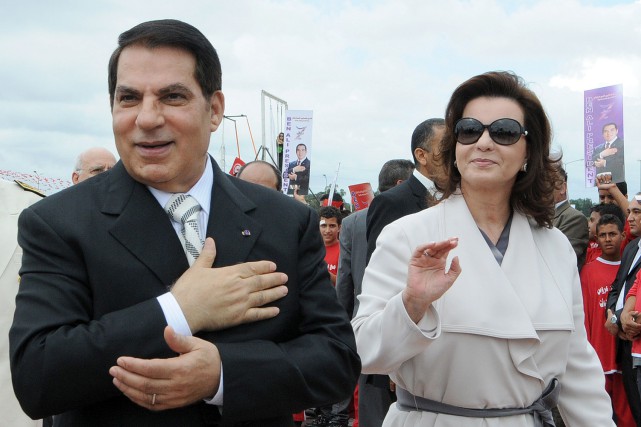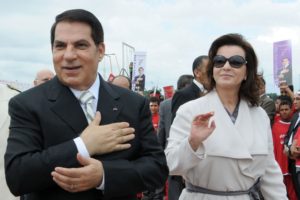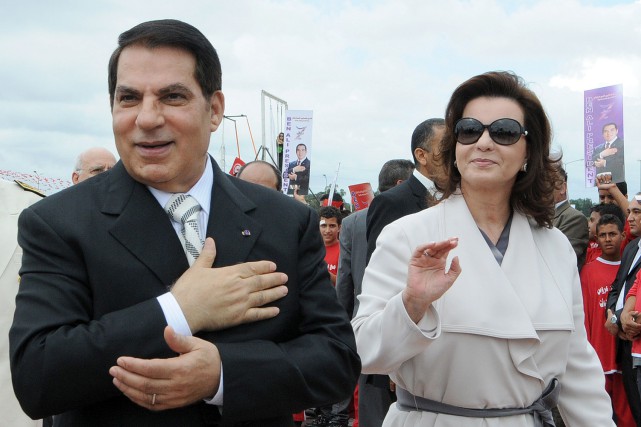 Ousted Tunisian First Lady Leila Ben Ali and her husband convicted in absentia several times for stealing millions in cash and jewellery belonging to state; have been handed a new 10-year prison sentence for corruption.
The couple was found guilty earlier this week by a court in Tunis in a case involving "administrative and financial corruption", said prosecution spokesman Sofiene Sliti.
The case also saw two other officials convicted, including a former minister for the environment who was sentenced to five years and another ministry official sentenced to three years. Since 2012, the couple has been sentenced to decades in prison for embezzlement, illegal possession of narcotics, fraud and abuse of power.
Ben Ali and his spouse Leila Trabelsi currently live in exile in Jeddah, Saudi Arabia where they sought refuge following the mass uprising against the regime in January 2011.
The 61-year old Leila– dubbed the "Queen of Carthage" and reputed to have a voracious appetite for power and money had admitted that the flashy lifestyle of her Trabelsi clan — which had a stranglehold on business in the country — played a large part in ending Ben Ali's 23-year rule.
Their control over the North African country's economy was rampant with stakes in banks, airlines, car dealerships, radio and television stations and big retailers.