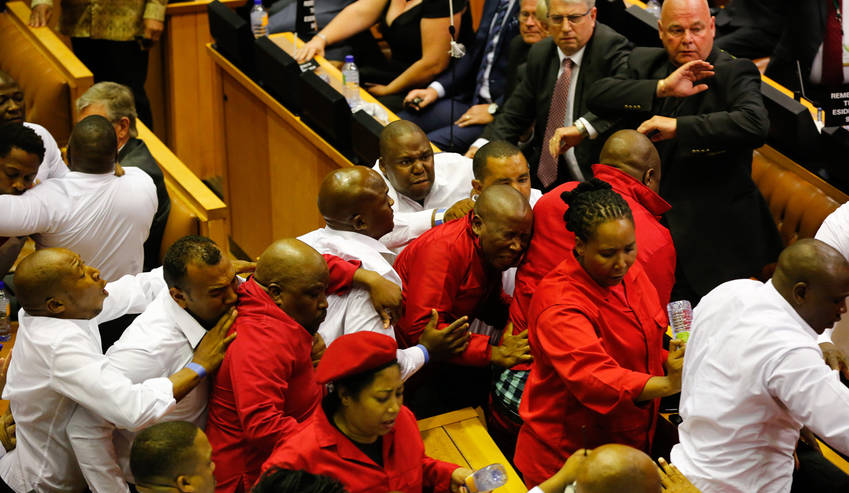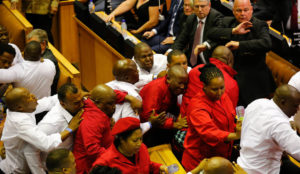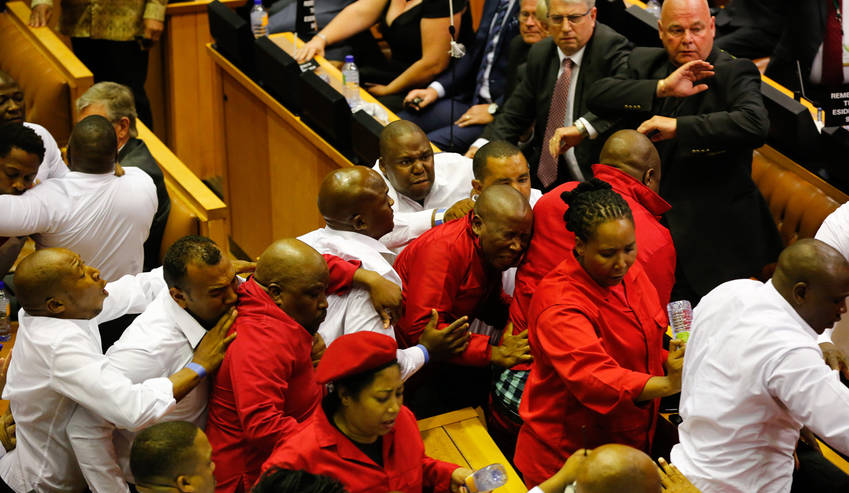 South African Police and security forces on Thursday, fired teargas to drag opposition lawmakers out of the parliament after the group denounced President Jacob Zuma as a 'scoundrel' and started a brawl in the chamber.
President Zuma was to present the State of the Nation address.
Tensions had been rising ahead of the session as Zuma ordered over 400 soldiers to help maintain law and order during the event. That order was subsequently rescinded after opposition parties strongly protested.
The main opposition Democratic Alliance (DA) was led out of the chamber by their leader Mmusi Maimane minutes after members of the radical Economic Freedom Fighters' party (EFF); all dressed in red, were ejected from the chamber on the orders of the Speaker of the Parliament.
Zuma is 'rotten to the core,' said Julius Malema, leader of the EFF. Other opposition legislators described the president as a 'scoundrel' and a 'constitutional delinquent.'
Zuma continues to face growing criticism from the public, civil society and the opposition over a series of damaging corruption scandals, worsening unemployment levels and slowing economic growth.
Zuma, who took office in 2009, had to reimburse the state more than $500,000 in a scandal over upgrades to his private home.