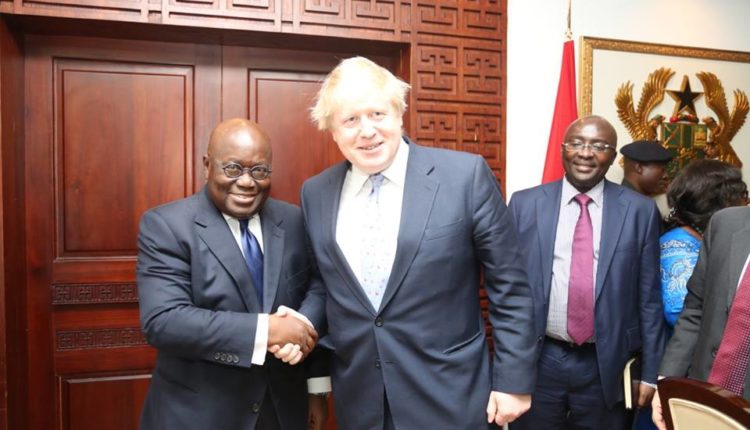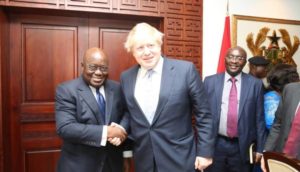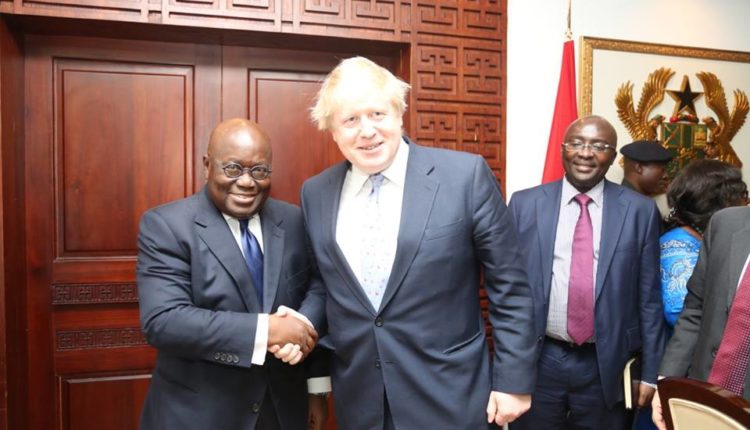 UK Foreign Secretary Boris Johnson on Wednesday lauded the contribution of Ghanaians to the success of the UK as he visited the west-African nation.
After he held talks with Ghana's president at the flagstaff House in the Capital city, Accra, Johnson said they are fortunate beneficiaries of many Ghanaians who contributed massively to the UK society. He also relayed the British government's desire to deepen ties with Ghana.
"We hope to have an even deeper friendship going forward and particularly we want to make sure that British firms come here in greater numbers and in greater strength to invest in Ghana and if I may say so, take advantage of the fantastic opportunities there are in this country," he said.
Ghanaian President Akufo-Addo also described the talks with the British Foreign Secretary as fruitful, saying they centerd on foreign policy, security in the sub-region and trade cooperation.
"I think that a lot of work has been done to make sure that relations between us and Great Britain continue to be on an even keel and that the areas for greater trade cooperation and business cooperation expand; both sides are looking at that to see what can be done to improve."
Ghana is the UK's fourth largest export market in sub-Saharan Africa, with a total of £1 billion.