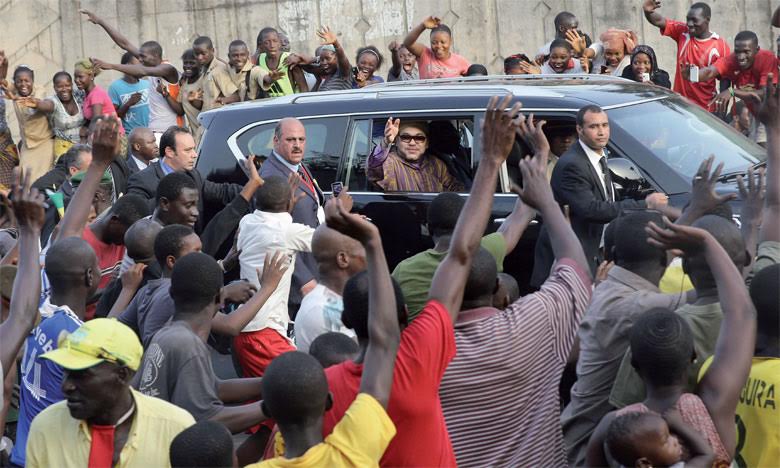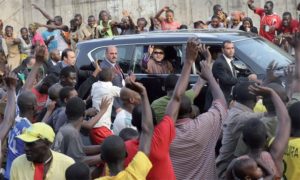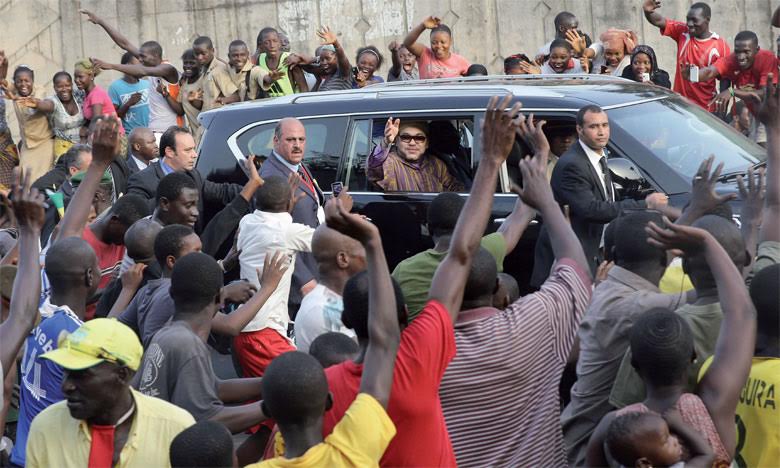 King Mohammed VI started as of this Thursday an official visit to Ghana, part of his new tour in several African countries.
The visit will highlight by summit talks between the Moroccan sovereign and Ghanaian President Nana Akufo-Addo and will be marked by the conclusion of several agreements aimed at strengthening bilateral relations and opening up new opportunities for the consolidation of South-South partnership.
The Sovereign's visit to Ghana is part of Moroccan plans to consolidate its relations with all African countries in its bid to foster the Continent's integration.
This desire to give a strong impetus to bilateral relations was evidenced by the Moroccan-Ghanaian Economic Forum held in January in Accra.
During the Forum, Moroccan and Ghanaian economic operators explored ways of strengthening partnership in various sectors.
It was also an opportunity for Ghanaian businessmen to get informed on the business and investment trends in the North African Kingdom and on the progress made in the sectors of industry, agriculture, tourism, renewable energies, infrastructures, transport and logistics, pharmaceutical industry…
"Moroccan economic operators, whose companies have built a solid investment experience in Africa, are willing to participate and contribute to the development of the Ghanaian economy through partnership projects," Head of the General Confederation of Enterprises of Morocco (CGEM) Miriem Bensalah Chaqroun, who was leading the Moroccan delegation, had then said.
Although the other stops of the royal tour were not officially announced, several local papers and media outlets talked of visits to Guinea-Conakry, Zambia, Côte d'Ivoire, and Mali.