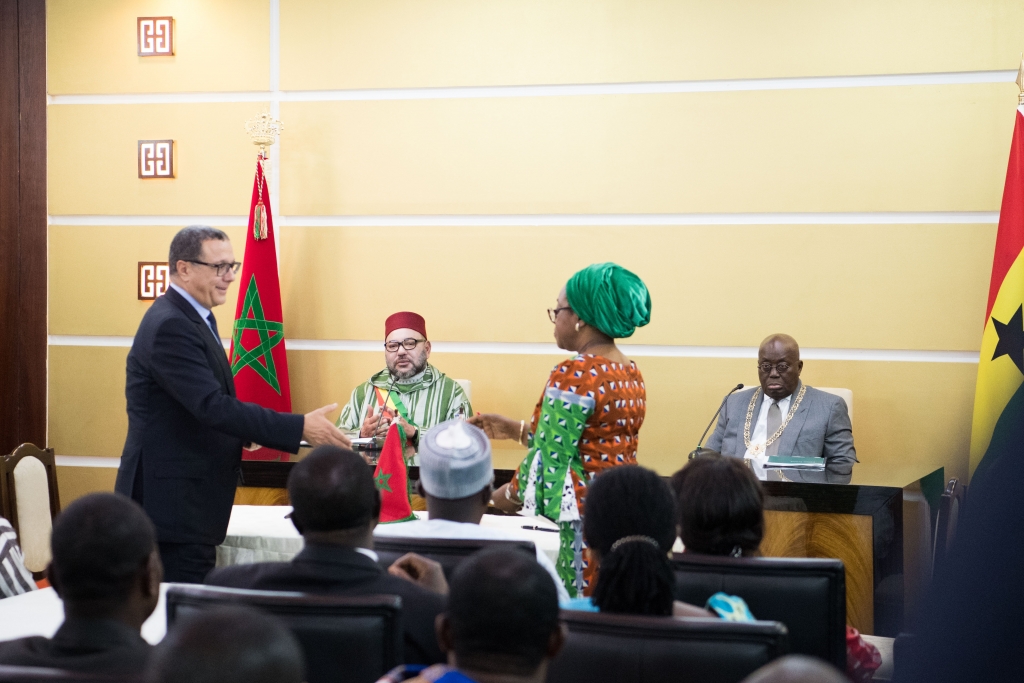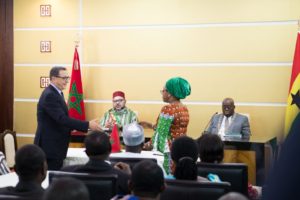 Ghana and Morocco are poised to add new momentum to their economic and business ties as they concluded Friday no less than 25 cooperation agreements consolidating or establishing partnerships between the two Governments and between the governments and the private sector.
King Mohammed VI who started an official visit to Ghana Thursday and Ghana's President Nana Akufo-Addo, who held private talks and exchanged decorations, co-chaired the signing ceremony of the 25 agreements.
The accords cover several sectors, including agriculture, industry, insurance and reinsurance, banking, renewable energies, tourism, and foreign trade.
The two countries also agreed, under a Memorandum of Understanding, to start talks on a set of agreements on reciprocal investment promotion and protection, the avoidance of double taxation and the prevention of fiscal evasion.
Also, the two sides decided, under a MoU, to set up a Moroccan-Ghanaian Business Council, to foster cooperation and mutual assistance between the two countries' enterprises and help these enterprises set up strategic partnerships.
Under another MoU, the network of Bank of Africa in Europe and Africa will finance investment needs of firms, member of the Ghana Industries Association, and assist them in their development process at the international level.
The Bank of Africa is signatory to another agreement under which it will earmark a $10 Million Financing Line for the benefit of Ghana's Electricity Company to promote electrification in Ghana.
Morocco's Office National des Hydrocarbures et des Mines (ONHYM) and Ghana's Mineral Commission on their part signed a MoU on scientific and technical cooperation.
All these agreements and MoUs reflect Morocco's unwavering commitment for the consolidation of a solidarity-based and active South-South cooperation that is one of the fundamental pillars of Moroccan foreign policy, the ultimate goal being serving the interests of African peoples.
After Ghana, King Mohammed VI is expected to visit Guinea-Conakry, Zambia, Kenya, Côte d'Ivoire, and Mali.