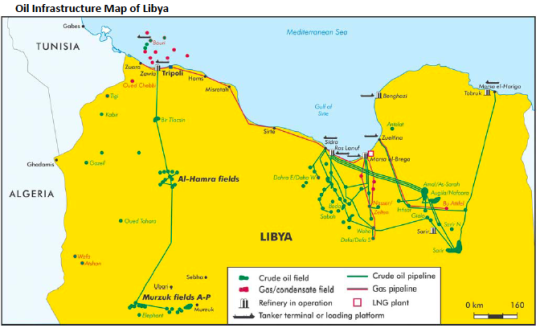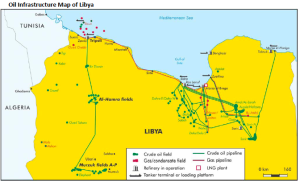 After a meeting which seems to be a successful one between Turkey and Libyan officials with the Turkish Energy Minister quoted saying he is "satisfied" with the discussions held with the Libyan Oil Minister Abdulhadi al-Arusi over energy ties.
The Turkish minister said that Turkish companies are working in parts in of Libya but it's not enough. Therefore, they have asked for new fields to be given to them in Libya.
Libya's oil sector was damaged severely by civil war in 2011. Production there ground to a halt during the conflict but has since rebounded to near its pre-war output of 1.6 million barrels of oil per day. Libyan officials had said production could surpass pre-war production levels as early as 2015. Internal divisions have slowed reconstruction and demonstrations have affected the productivity of industries, however.
Meanwhile, the government has now taken a new initiative to curb these factors. The oil minister has reached an agreement with the country's army chief, defense and interior ministries to secure exporting terminals after several protests have caused shipping disruptions.
Speaking about the new development, the minister said a military force will be sent to the eastern port of Zueitina which has been closed down because of protests which began last month. A single drop of oil has not been shipped out of Zueitina, which exports around 60,000-70,000 barrels per day, since the start of January due to local protests that began in December. The government is also engaged in negotiations with the demonstrators.
A senior Libyan oil source said protesters' threats had affected mainly the shipping of oil rather than gas, because there had been a safe shutdown of the oilfields pumping to the terminal, some 800 km east of the capital Tripoli.