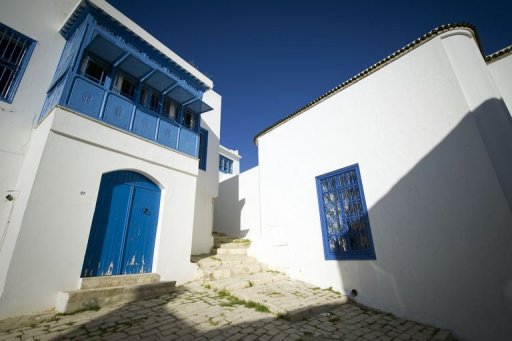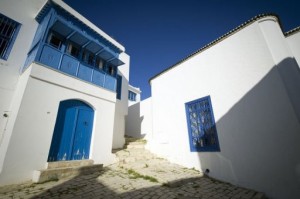 After the arrest and detention of five ultraconservative Muslims for burning down a mausoleum near Tunis, another mausoleum in Sidi Bou Said has been has ravaged by fire in what is thought to have been an arson attack. The mausoleum in Sidi Bou Said is a famous tourist destination and the president has called for tighter security measures around historical and cultural sites  and a presidency statement has promised that those behind the act won't go unpunished as it urged the police to "spare no efforts in arresting the criminals" in a statement.
Interior Minister Ali Larayedh visit to the scene was met with an angry crowd of around 150 which gave him a hostile reception yelling at him to leave the village. The residents were angered when Larayedh said "this is a criminal act, but it is not up to the police to protect all mausoleums, it is up to the people in charge of these mausoleums." A police officer told reporters that the shrine had probably been targeted by individuals using Molotov cocktails, but there were no witnesses to the attack. The coalition government led by the moderate Islamist party, Ennahda, is under pressure for the adaptation of a stricter Islam from the salafist.
However, the spokesman of the interior ministry said they are yet to establish "whether it was an accident or an indictable offense."
The government has been trying to boost the once flamboyant tourism sector of Tunisia but the attack on cultural and historical sites is a new phenomenon that won't have a positive effect on the government's efforts. There are fears that all the sites might be under threat as torching begins to get familiar in protests against government.