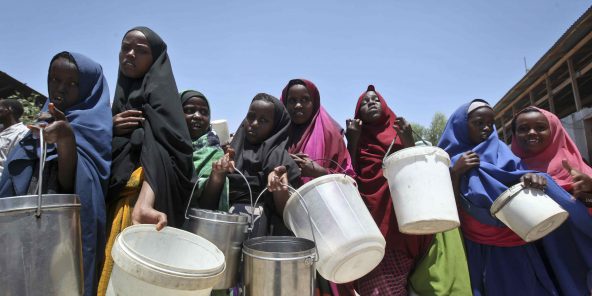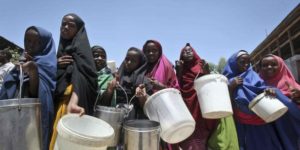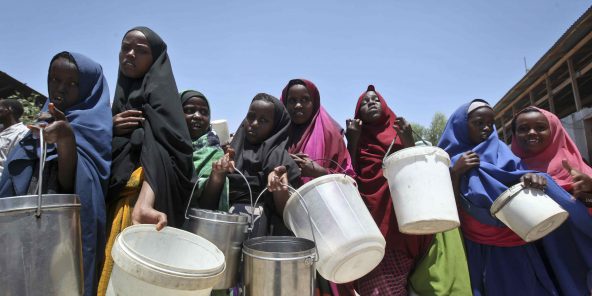 Somali Prime Minister Hassan Ali Khaire said some 110 people died in southern Somalia on Thursday and Friday as a result of drought.
President Mohamed Abdullahi Farmajo has declared a state of disaster as the Horn of Africa nation struggles with a severe drought and food crisis.
"About 110 people have died in the past 48 hours due to drought and severe water-related diarrhea in southern Somalia, especially in the Bay and Bakool areas," Khaire said in a statement released on Saturday.
"Somalis, wherever they are, must rescue their needy brothers, who will starve if they are not helped. The government's priority task will be to help those affected by the drought," he said.
"It is because of the drought that caused a general shortage of water. We need the help of humanitarian agencies," the premier added.
The World Health Organization (WHO) estimates that more than 6.2 million people in Somalia – half of the population – are in need of emergency humanitarian assistance.
According to the UN agency, more than 363,000 children are severely malnourished, and 70,000 among them urgently need vital help.
The United Nations has launched $825 million appeal for Somalia to cover the first half of 2017.