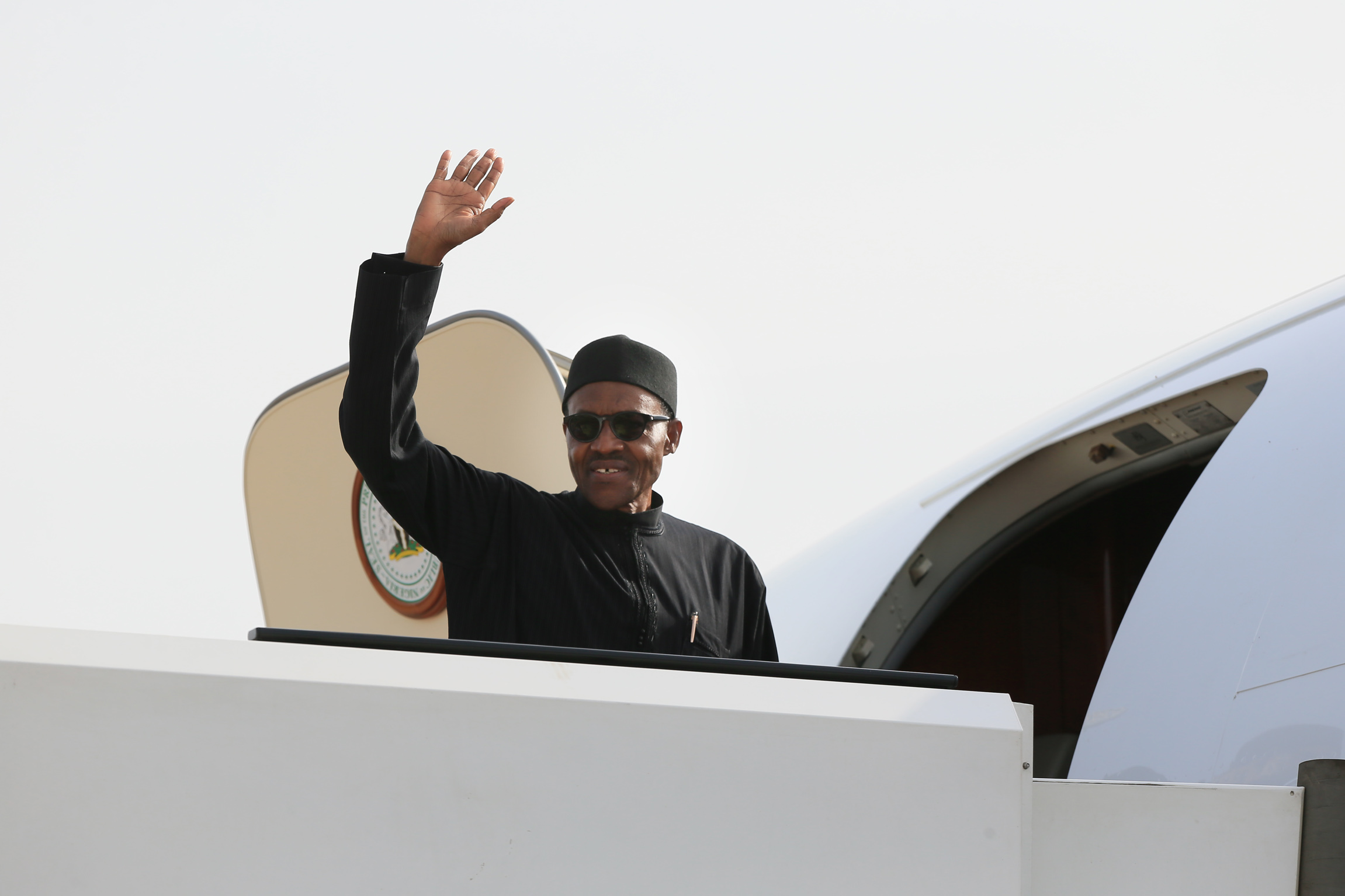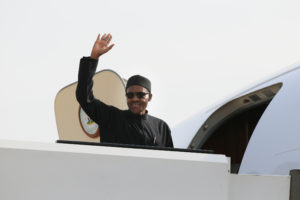 Nigerian President Muhammadu Buhari returned to Nigeria on Friday after he spent about seven weeks on sick leave in UK.
The 74-year president who was wearing a black kaftan, landed at an air force base in the northern city of Kaduna and walked unaided, before boarding a presidential chopper, local media reported.
The President's long absence triggered much speculation about his health while officials have refused to disclose the nature of his sickness.
"President Buhari expresses appreciation to teeming Nigerians from across the country, and beyond, who had prayed fervently for him, and also sent their good wishes," the president's office said in a statement on Thursday night.
Buhari who took power in the African most populous nation in 2015, left on Jan. 19 for a vacation and "routine" medical checkup in the U.K., before he extended his stay in the European country.