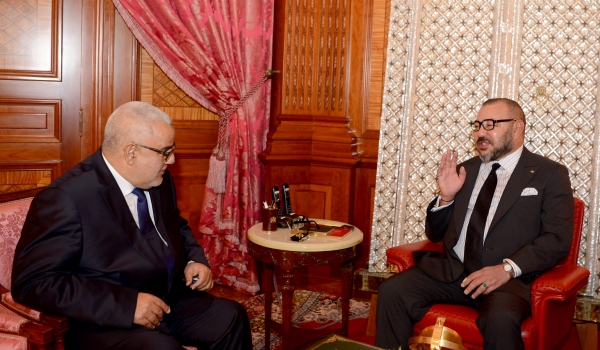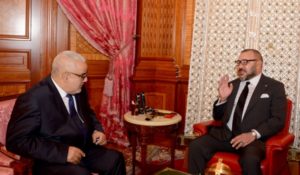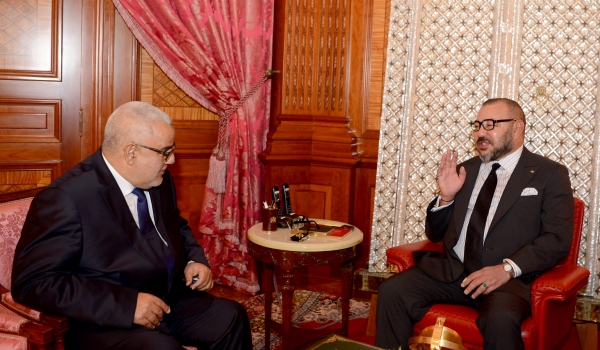 King Mohammed VI on Wednesday made a decision to put an end to the deadlock in forming a new government that lasted more than five months. He dismissed the designated Head of the Government, Abdelilah Benkirane, Secretary General of the Party for Justice and Development, and decided to name another member of the same party as Head of the Government.
Benkirane's moderate Islamist PJD party came in first in the October 7 general elections winning 125 seats. Just 48 hours after the proclamation of the results, Benkirane was named Head of the Government and tasked with forming a coalition cabinet. Five months later, he made no progress in the negotiations to form a new cabinet, paralyzing the judicial apparatus and threatening to bring the economy to stagnation.
Out of his concern to respect the constitution and the country's democratic choice, the Sovereign, in his quality as supreme referee and custodian of the supreme interests of the nation and in conformity with his prerogatives under the 2011 Constitution with a view to ensuring the smooth functioning of institutions, choose, among other options, to replace Benkirane by a member of his own party.
"The King will receive this figure as soon as possible and will instruct him to form the new government," said the royal office announcing the king's decision.
The statement recalled that the King had repeatedly urged the designated Head of Government to speed up the formation of the new Government.
But, consultations led by Benkirane came to a deadlock, over the participation of the Istiqlal Party (PI) wanted by Benkirane and the participation of the Socialist Union of Popular Forces (USFP), backed by the National Rally of Independents (RNI) and his leader Aziz Akhannouch.
Each side considering the conditions put forth by the other side inacceptable, negotiations stopped.
The King's decision is more than timely and complies with the spirit and letter of the Constitution, mainly article 47 which stipulates that the Head of Government is picked from the party that wins the largest number of votes in the elections and does not specify that the position of Head of Government must necessarily go to the leader of the winning party.