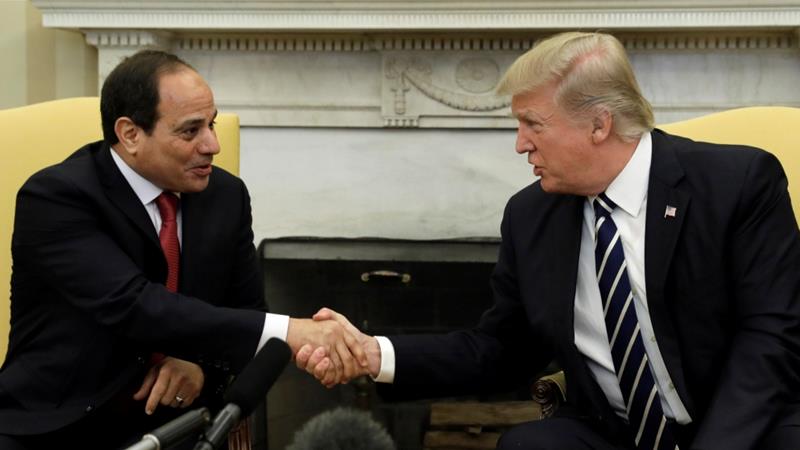 Egyptian President Abdel Fattah el-Sisi was President Donald Trump's honored guest at the White House on Monday.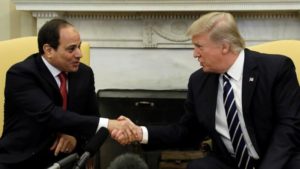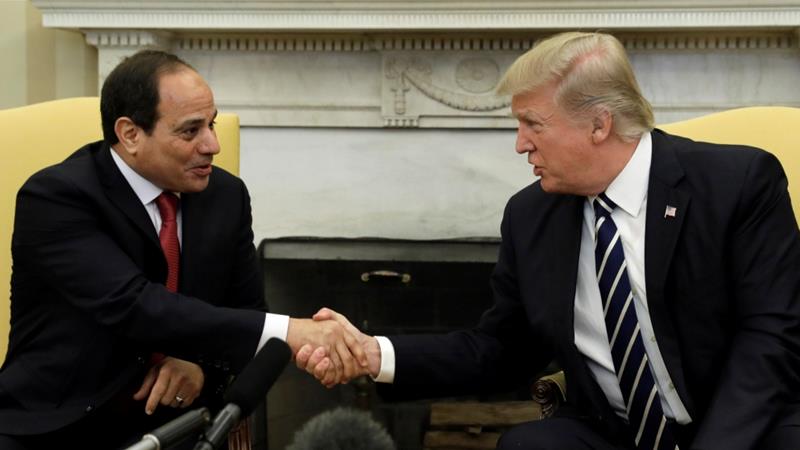 President Abdel Fattah el-Sisi, whose government has been accused of killing, jailing or torturing tens of thousands of opponents, is the first Egyptian head of state to visit the White House since 2009.
Speaking to reporters Monday after the meeting, President Trump praised Sisi describing him as "somebody that has been very close to me from the first time I met him."
"We agree on so many things. I just want to let everybody know in case there was any doubt that we are very much behind President el-Sisi. He's done a fantastic job in a very difficult situation," Trump said.
During the talks; El- Sisi requested that political Islamic groups especially the Brotherhood be declared a terrorist group.
"Together, we will fight terrorism and other things and we're going to be friends for a very, very long time," the American leader said, citing a "great bond with the people of Egypt."
In return, Sisi hailed Trump for his "unique personality" and vowed to work with the U.S. "to counter this evil ideology that is claiming innocent lives, that is bringing devastation to communities and nations and that is terrorizing the innocent people."
As a reminder, President Abdel Fattah el-Sisi as commander of the military, overthrew the North African nation's democratically elected president in a 2013 coup, killing more than 800 protesters. The Obama administration, which kept its distance from Sisi, never invited him to Washington.
Sisi's visit kicked off a consequential foreign-policy week for the Trump administration. Jordan's King Abdullah II goes to the White House on Wednesday, followed by Chinese President Xi Jinping.