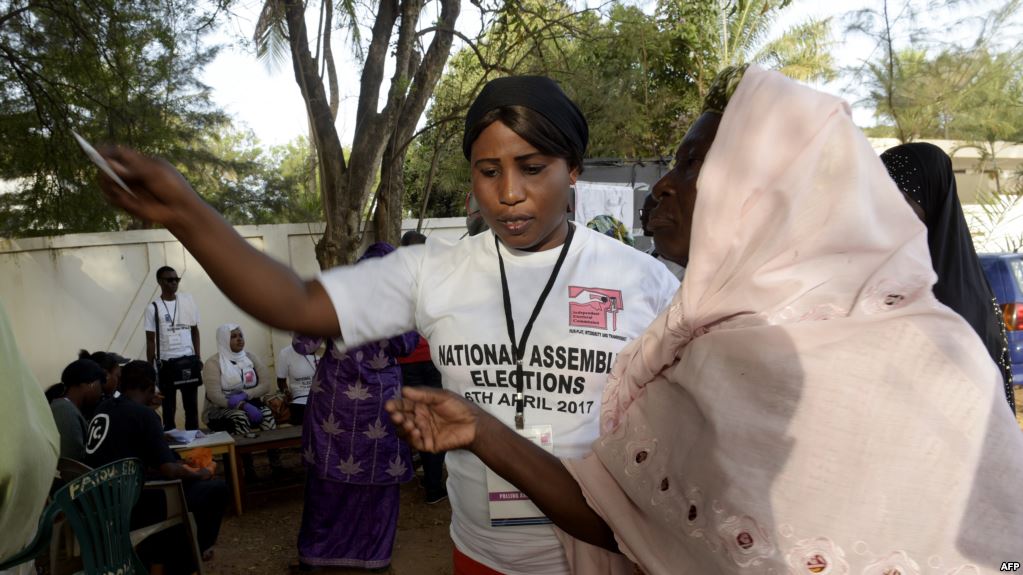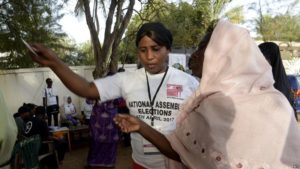 Gambia's electoral commission chair on Friday indicated that the party of new President Adama Barrow has won a majority of seats in parliament.
More than 880,000 Gambians have voted for members of their one-chamber parliament in the first polls since Yahya Jammeh left power after more than 22 years.
Independent Electoral Commission Chair Alieu Momarr Njai described the vote as free and fair. He said Barrow's United Democratic Party won 31 seats in the 53-seat National Assembly. The former ruling Alliance for Patriotic Reorientation and Construction party now holds five seats.
Thursday's vote outcomes assure that Barrow can move ahead with promised transitions toward greater freedoms and economic development of the tiny nation. He has pledged to carry out political, security and media reforms. The reforms include a truth and reconciliation commission to investigate abuses committed under Jammeh's rule.
Barrow will appoint five additional members to bring the total number of MPs to 58.
Gambia has come under spotlight since its rocky political transition in December which triggered ECOWAS military intervention following Yahya Jammeh's refusal to cede power.