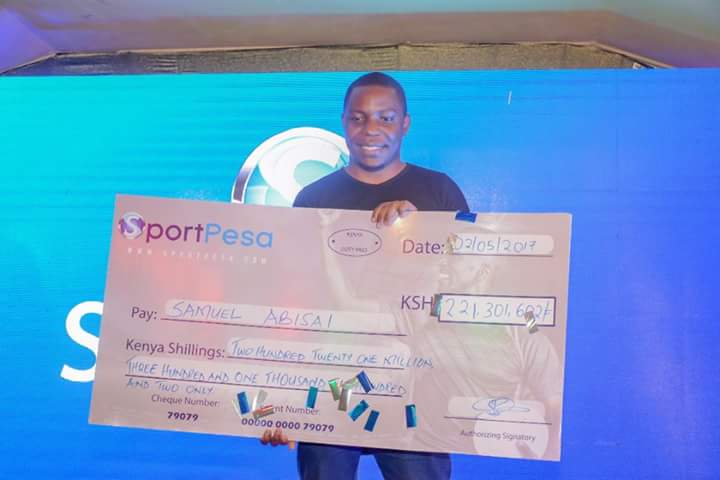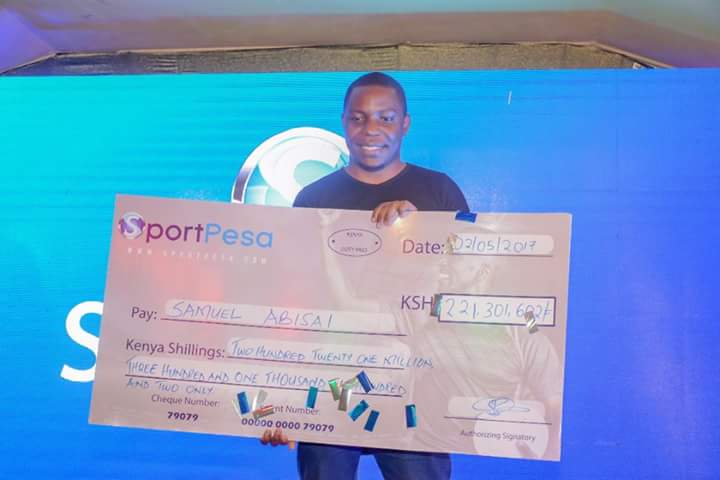 28-year-old Kenyan Samuel Abisai has won $2 million after he correctly predicted the outcome of all 17 games in last weekend's mega jackpot.
A statement from gaming company, Sportpesa, said the winner was called shortly after midnight on Sunday and was revealed at a red-carpet ceremony in Nairobi later.
The University of Nairobi graduate becomes the first Kenyan and African to win the biggest ever jackpot in the gaming history, the company said.
Another winner, 24-year-old Ahmed Ali also walked away with $397,865 for predicting 16 out of 17 matches.
Speaking to reporters after the Award ceremony, the two Kenyans indicated that they will first support their families, friends and community.
In February, members of parliament introduced an amendment draft to impose a ban on advertisement of competitions in which prizes are offered in what will force betters to rely on phone applications and betting firms' websites on the bets.
If the Bill is approved by Parliament and assented to by the President, then sports betting firms will be barred from splashing advertisements in print and electronic media ahead of key local and international football matches.
Gaming operators in the country have called on MPs to defer debate on the 'contentious Bill' saying that passage of the amendment would lead to the collapse of the industry.