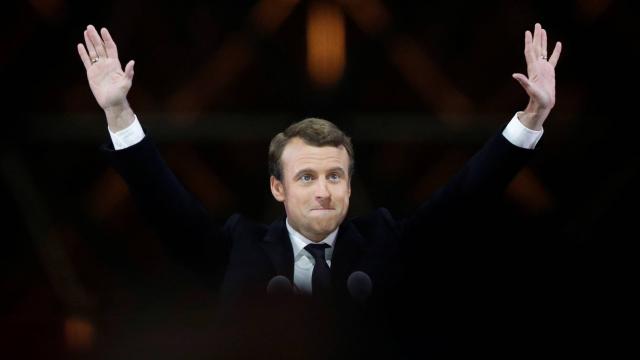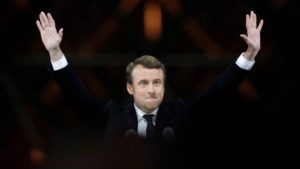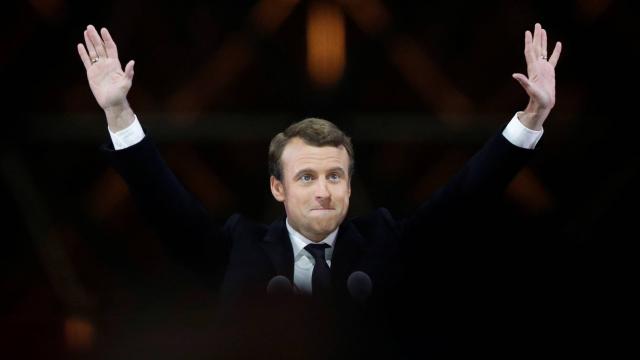 French independent centrist Emmanuel Macron has become France's youngest-ever president on Sunday after his victory in the run-off against Front National's right-wing leader Marine Le Pen with 66 % to 34% of votes
In a fairly subdued victory speech, Macron vowed to unite a divided and fractured France, saying "the world is watching and waiting for us to defend the spirit of the Enlightenment, threatened in so many places".
Minutes after the announcement of his victory, the coming Commander-in-Chief of the French Armed Forces, was overwhelmed by congratulatory messages from all over the world.
King Mohammed VI of Morocco was among the first leaders to congratulate Emmanuel Macron.
After he congratulated him for his election that crowns his political career, the King pointed out that through this election, the French people, faithful to their country's noble values, have made "the choice of progress, openness and confidence in the future".
The Sovereign described the Moroccan-French secular friendship and the strong and multifaceted partnership as "a strategic choice that the two countries have constantly renewed and consolidated", expressing confidence that this partnership will gain in depth and intensity under Macron's presidency.
"French-Moroccan partnership will, as always, pursue the same ideals: peace, security, openness onto the other and dialogue between cultures and civilizations", King Mohammed VI stressed, welcoming the alliance between the two countries in the fight against terrorism and obscurantism.
The King also voiced willingness to work with President Macron to "consolidate this exemplary cooperation so that we take up the multiple challenges in our Euro-Mediterranean space and the Sahel-Saharan region".
Other Maghreban and African leaders have also congratulated Macron, expressing optimism as to the future of their respective countries with France.
At 39, Macron is by far the youngest person to have ever come to the helm of the country. This former economy minister, who never stood in any kind of elections before, has promised in his electoral program to maintain France in the European Union arguing that moving out of the European block will cause huge losses of jobs.
Macron who defends an "open" France "faithful to its values" also promised that his country has to "take responsibility" and welcome refugees in cooperation with other EU member states.