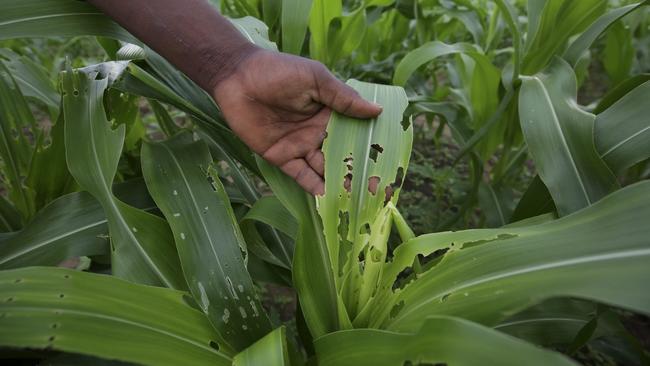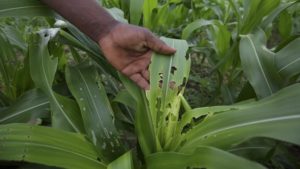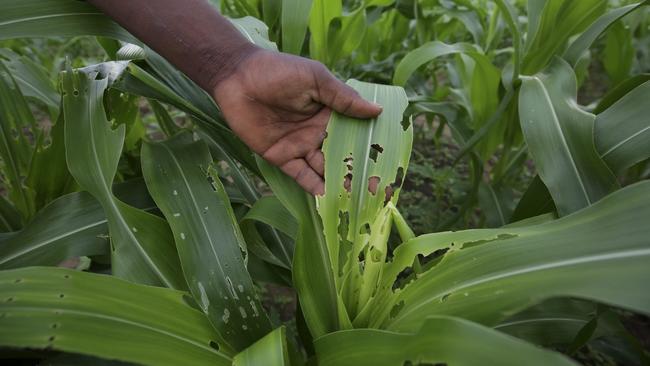 Members of parliament in Ghana on Monday urged the west-African nation's Agriculture Minister to declare a 'state of emergency' as armyworms invasion threatens a $133m agriculture project.
The government earlier this year launched an ambitious farm project to boost the country's food production and create jobs for teeming unemployed youth.
The Agriculture Minister, in a memo to the Cabinet, described the armyworms as being capable of leveling farms to 'ground zero,' hence the need for urgent action to avert the looming crisis.
The armyworms are hungry caterpillars that eat crops before turning into a moth. They feed on several crops including -staple food source – maize, cotton, soya bean, potato and the cash crop – cocoa. Once established in an area, the adult moths can fly large distances and spread rapidly.
The armyworms have invaded parts of the country's food basket areas, the Ashanti, Brong Ahafo and Eastern regions.
Experts say chemicals can be used to deal with the pest in its early stages, but after that, it becomes much harder, and some populations of fall armyworm have developed resistance.