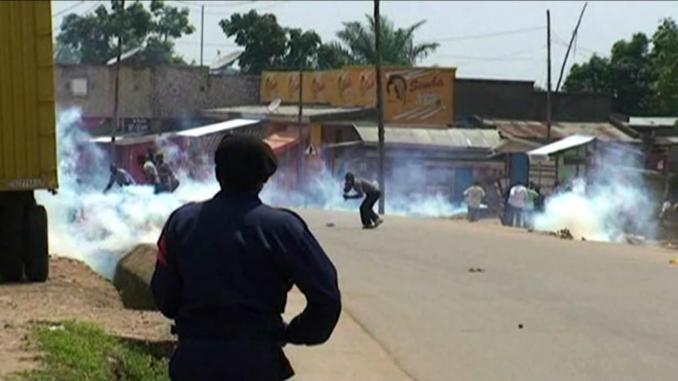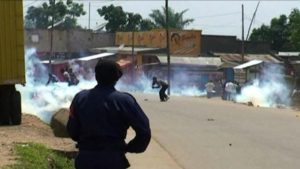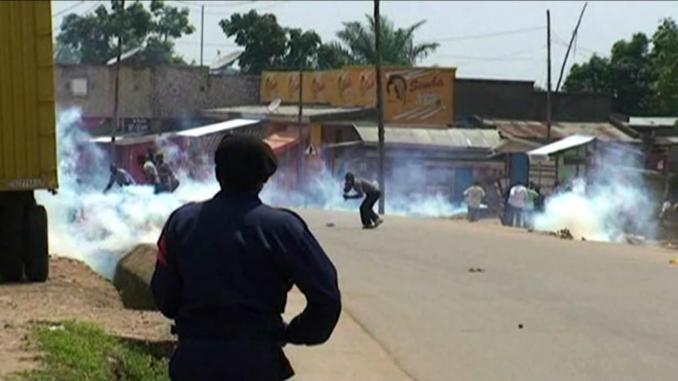 The European Union has adopted restrictive measures against nine individuals responsible for serious human rights violations in the Democratic Republic of the Congo (DRC), with immediate effect, the European Union announced in a statement Monday afternoon.
These officials, who held or still hold positions of responsibility in the State administration and in the chain of command of the security forces in the country, join the 7 people on whom the EU imposed sanctions as of 12 December 2016 in response to the obstruction of the electoral process and related human rights violations.
The new decision "concerns the former and current ministers for the Interior, the governor of Central Kasaï, the former governor of Haut-Katanga, two senior officers, a militia leader, and the director of the National Intelligence Service, listed for having contributed to acts constituting serious human rights violations in the DRC, by planning, directing or committing them," the statement said.
The Minister for Communications and Media and government spokesman is also listed as responsible for the repressive media policy applied in the DRC, which breaches the right to freedom of expression and information and undermines a consensual and peaceful solution towards the holding of elections, it added.
The European Union also issued a declaration on the situation in the country, saying it "remains seriously concerned by the deterioration of the situation in the DRC" and by the "exceptional level in security and humanitarian terms and as regards human rights" in Kasai province.
The Declaration strongly condemns all acts of violence irrespective of their origin, and urges the DRC authorities to act in compliance with human rights and fundamental freedoms and "to initiate, without delay, credible and transparent investigations… to identify those responsible for acts of violence and massacres."
The European also stresses the need for MONUSCO to be able to exercise its mandate in full and for humanitarian access to the areas affected by the crisis to be guaranteed, and says it remains concerned by the continuing restrictions on the democratic space and fundamental rights, including restrictions on the media and the prohibition of demonstrations.
The DRC government's spokesman, Lambert Mende Omalanga, who is overseas said he would make a statement on the EU's decision upon his return home.
Meanwhile, a close assistant of the Foreign Minister said the government will not remain indifferent to these unjust sanctions, which "under no circumstances respect the sovereignty of the DRC".