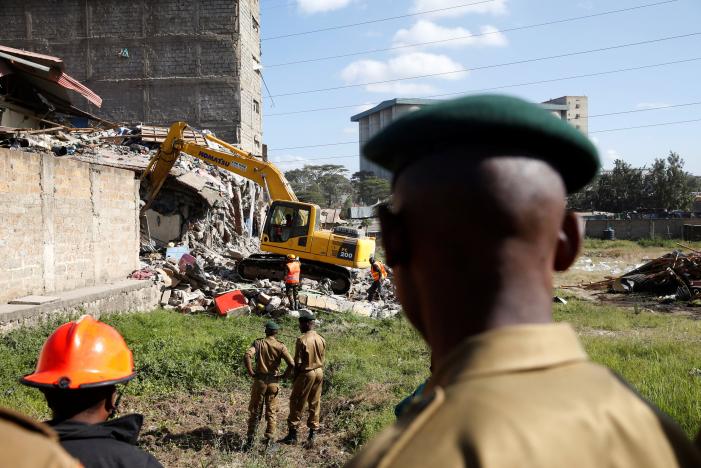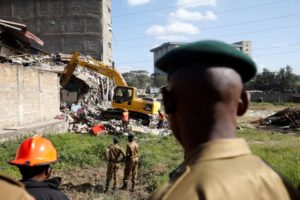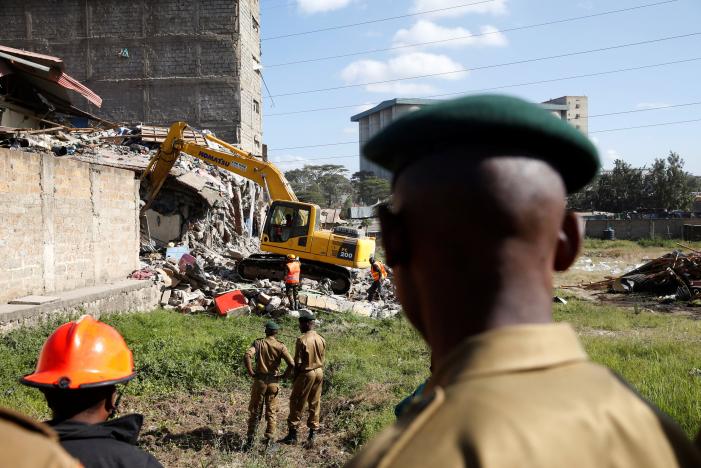 Fifteen people are reported missing after a seven-storey apartment building in Kenya's capital Nairobi collapsed on Tuesday.
Rescue squads rescued 121 people from the rubble. The building located in Kware Pipeline, Embakasi in eastern Nairobi, was reported to have developed cracks and torrential rains have accelerated the incident.
"Kware area was unplanned. No developments are allowed there. But you find that most of these developers were brought by politicians," said Nairobi Lands executive Christopher Khaemba.
The National Disaster Management Unit said that most families moved out when ordered to leave the building prior to its collapse. However, some people returned inside the building to take their goods when the incident happened. Police said they do not know how many people are trapped.
Kenya Red Cross is carrying on the search and rescue operation, local media reported.
Pictures on Kenya Red Cross' Twitter feed showed a pile of broken concrete blocks and bent metal.
A similar tragedy has killed 49 people mid-last year when another building collapsed during a heavy, night-time downpour in a poor neighborhood.