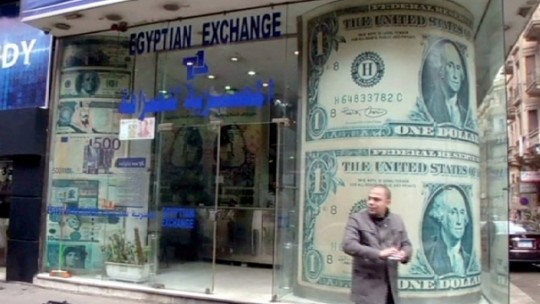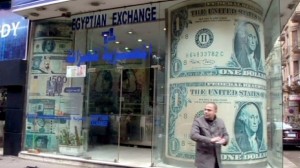 Egypt is on the verge of running out of dollars as a run on its pound has left foreign currency in short supply and driven some dealers into the streets in search of people with U.S. dollars to sell, spawning a new black market. The central bank has been auctioning and has been trying to narrow the Egyptian pound's trading band against the dollar. It seems as if the demand is far greater than what its offering. In its last auction, bidding was at 6.71 to the dollar in interbank trade.
According to one of the dealers in the black market, "there are no dollars. Everyone that walks in asks for dollars but supply is scarce." The dollar is being sold at a price 3.5% weaker than the official price in the black market.
According to reports, the nation itself may soon run out of dollars. As we reported last week, Egypt's foreign currency reserves have plunged to just $13.6 billion, some 60% less than the $36 billion held at the bank on the eve of the uprising against Mubarak, and below the $15 billion required to cover three months imports.
Analysts claim that if the situation continues on its present trend, the country will be obliged to order a price freeze in order to avoid shops being ransacked. One of the senior executives at an Egyptian company that imports goods from abroad said political uncertainty will soon dry up the dollar. He claimed that "corporates are not having problems arranging for U.S. dollars from the open market. However, there is a difference which ranges between 16 to 20 piasters between the bank rates and the open market."
It is being claimed that the government's next step will be devaluating the Egyptian pound.