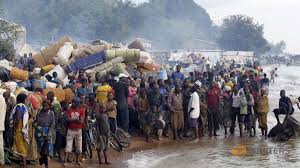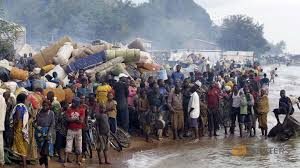 United Nations Secretary-General António Guterres together with President Yoweri Museveni and other world leaders are gathering in Kampala for a two-day summit aims at raising $2 billion for the second largest refugee hosting country, Uganda.
The two-day Summit, which opens Thursday, 22 June, comes as the UN estimates that in just one year, largely due to an influx of people fleeing violence and instability in South Sudan, the refugee population in Uganda has more than doubled – from 500,000 to more than 1.25 million – making the country host to the world's fastest growing refugee emergency.
Besides South Sudan, Uganda has also opened its doors to refugees from Sudan, Rwanda, Burundi, the Democratic Republic of the Congo and Somalia. With an average of 2,000 new arrivals each day, the country needs urgent and robust support to deal with the refugee crisis.
About 500 dignitaries and heads of state are attending the summit including Guinean President and Chairman of the African Union Alpha Conde, Somali President Mohamed Abdullahi Mohamed, Gabonese President Ali Bongo, Zambian President Edgar Lungu and Ethiopian Prime Minister Hailemariam Desalegn.
The World Food Program was forced to cut food rations to refugees last month, by 50 percent, due to food shortage, it was officially announced.
The United Nations and 57 other aid organizations working in northern Uganda, appealed for $1.4 billion to provide food and shelter this year, but only 18 percent of the funds has been received.
On World Refugee Day on June 20, UN Chief Guterres expressed concern that 80 per cent of the world's refugees are hosted by developing countries with "a dramatic impact" on their economy, society and security.